Best New iPhone Apps & Games [July 2015]
We're now into July, which means it's time to talk about the best new iPhone apps and games that were released over the last month.
Last month, we featured a handful of cool apps including Google Photos and the new Pixelmator iPhone app that allows users to edit photos right on their iPhones with access to a bunch of cool editing features.
This month is jam-packed as well, with all sorts of cool apps and new games that users can take advantage of.
Finding the best new iPhone apps can be a tricky challenge, especially since there are over a million apps available in the iTunes App Store. It can be difficult to sift through all of the nonsense in order to find the gems that are actually worth downloading and using.
However, we've done the hard work for you, and while you most likely know all about the best apps for your iPhone that have been out and available for a while, newer apps can easily slip by without being seen.
With that said, here are the best new iPhone apps and games for July 2015.
Facebook Moments
You've probably been in this situation before: You're at a party and everyone is taking photos. Then your friend takes a photo of you and you really like how it turned out, so you ask them to send it to you in a text.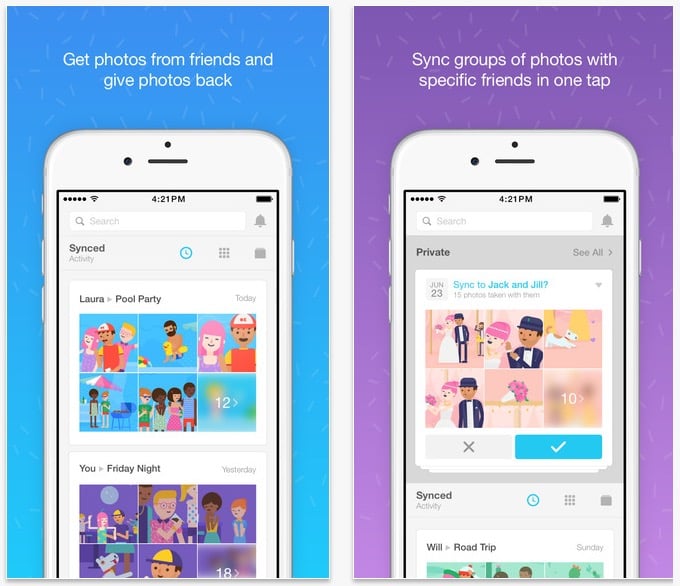 It's certainly not a bad way to send photos, but if you plan on posting them on Facebook anyway, a new app called Moments makes getting photos from friends much easier. Facebook is all about the photos, and its new app doesn't stray from that all.
That's not the only feature, though. The app organizes photos based on who's in them and when they were taken. From there, you can instantly send certain photos to your friends and receive photos back that they took as well. We're not sure how far this app will take off, but it's definitely an interesting concept to say the least.
BitTorrent Shoot
While we're still on the subject of photos, BitTorrent has come out with a new app called Shoot that makes it easier to send a batch of photos to friends.
The app uses BitTorrent's Sync P2P technology so transferring photos to a friend doesn't go through the cloud, so privacy is something that you can count on here.
To send photos to friends, simply select which photos you want to send them. Then a QR code pops up that your friends can scan with their phones using the Shoot app. From there, they'll instantly receive the photos.
It's a pretty interesting way to send and receive photos from friends, but as with the Moments app, we'll see if something like this takes off in the future.
Scanner Pro 6
One of the best apps for scanning documents to your iPhone is Scanner Pro, and Scanner Pro 6 was released recently with an all-new design and a handful of new features.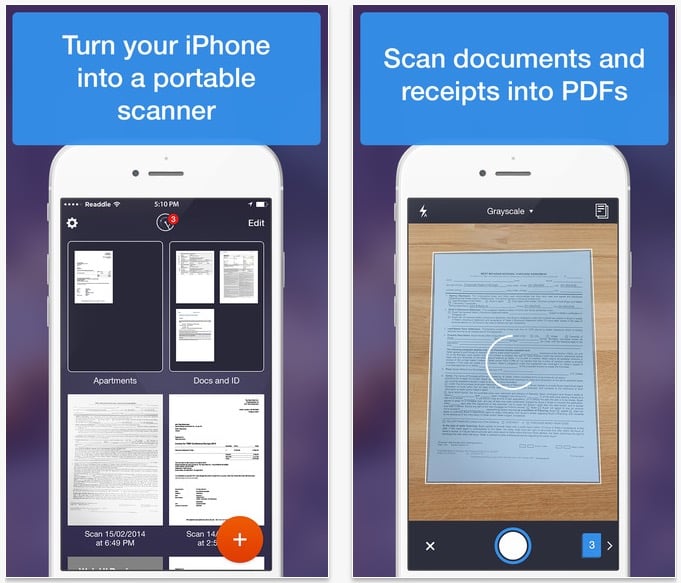 Scanner Pro 6 allows you to scan documents and photos to your iPhone, and from there you can upload them to a variety of services, like Evernote, Dropbox, and Google Drive. Plus, when you scan documents, it can automatically convert them into .PDF files.
Of course, Evernote has its own document scanner that's pretty good, but if you don't use Evernote and need a powerful document scanner app for your iPhone, Scanner Pro is a great option.
Fallout Shelter
One of the biggest new games to hit the iPhone recently is Fallout Shelter, which is the iPhone version of the Fallout series that has been popular for several years now on the console.
In the new mobile game, you're tasked with managing an underground vault full of people that are sheltering from the outside wasteland and must keep the occupants happy. You can also send up a few survivors to explore the wasteland and to collect resources that will help the people happy underground.
It reminds me a lot of SimTower where you build a skyscraper and manage all aspects of it, while trying to keep all of the occupants happy. Only this time around, it's a fallout shelter that you have to build and manage. To help you out, here are some tips and strategies that you can use.
Streaks
Are you wanting to live a better life and form some good habits while having fun doing it? Streaks is a new iPhone app that aims to do this.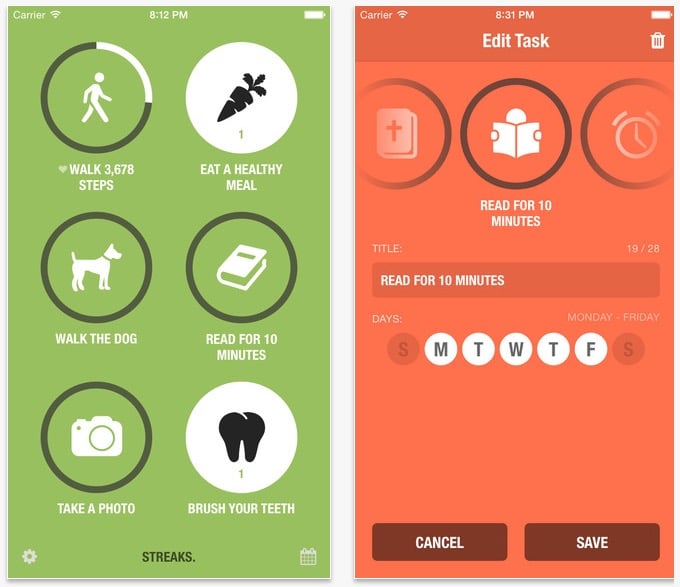 With Streaks, you can keep track of up to six tasks that you want to complete every day, like walk a certain number of steps, eat a healthy meal, read for 20 minutes, etc.
Any of the tasks that can sync with iOS HealthKit allow you to keep track of them thoroughly on your iPhone with native support, and while some of the tasks simply go off of the honer system, the app can be a constant reminder that you need to do these tasks every day.

As an Amazon Associate I earn from qualifying purchases.