Best New iPhone Apps & Games [June 2015]
If you're on the lookout for some new iPhone apps and games to mess around with, here are the best new iPhone apps and games that you should try out this month.
With so many apps and games available in the iTunes App Store, it can be hard to sift through all of them to find the best ones, let alone see what new apps have arrived. Many newer apps and games go unnoticed fairly quickly, which is a missed opportunity for many users. Plus, it can even be time-consuming to see which
Of course, some new apps and games aren't all that, but who really has the time to go out and find new apps and then try all of them out? New iPhone apps are constantly releasing, so it's a never-ending cycle that's hard to keep up with. Instead, we gathered up what we think are the best new iPhone apps and games that were released over the last month that we think are worthy of your time.
Without further ado, here are the best new iPhone apps and games for June 2015.
Mobile Justice
In a world where police are getting more and more out of hand, citizens need a better system for recording videos and reporting incidents. This is where Mobile Justice comes in handy.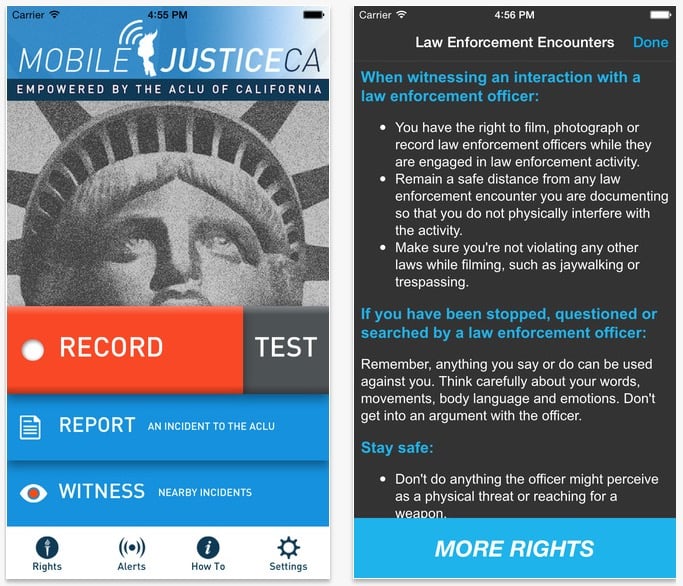 The app provides information on what you can and can't do when recording police officers with your smartphone, and it also provides tips on how to stay safe when a police officer interacts with you, both for your safety and the police officer's safety.
If you come across an incident, you can record it on your iPhone and file an incident report with your state's American Civil Liberties Union right from your iPhone using the Mobile Justice app.
Mobile Justice actually comes in different versions based on the state. There's currently versions for California, Michigan, North Carolina, Missouri, Mississippi, and Nebraska, with more hopefully coming soon in the future.
WifiMapper
If you're in a new city and need to get access to WiFi, a new app called WifiMapper aims to help you find a free WiFi hotspot nearby.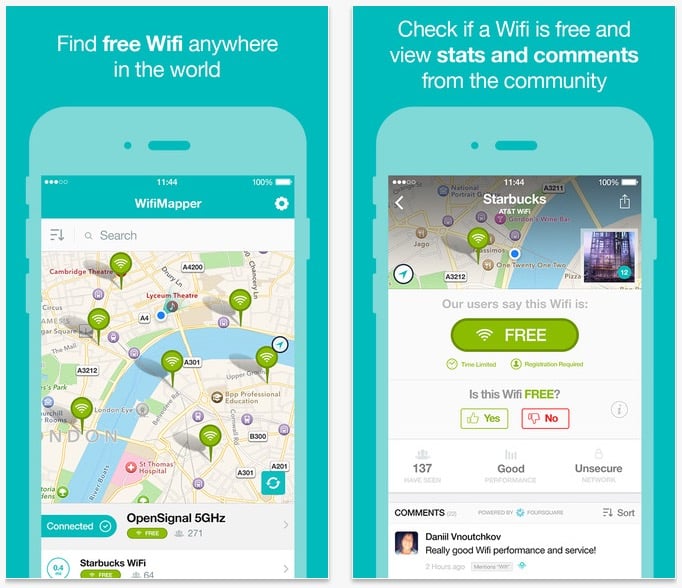 The app calls itself the world's largest WiFi database with over 500 million WiFi hotspots available to find. When you tap on a WiFi hotspot in the map, the app can tell you what kind of venue it's located at and how reliable the connection is.
It's essentially a crowd-sourced app, where users can leave comments about a WiFi hotspot and even add a WiFi hotspot that they find.
It's a free app to use and is pretty much a must-have app if you travel a lot and can't get by without a WiFi connection.
Playboy Now
While Playboy is mostly known for its risqué photos of women, the magazine's written content is really good, and the new Playboy Now apps looks to put some focus on that written content.
Each day, the app brings up a new list of curated content for readers to enjoy, such as guy trends, sports, gamer news, and the latest viral videos, as well as exclusive Playboy articles and interviews with celebrities.
Again, there's no nudity in the Playboy Now app, and Apple wouldn't even allow anyway. However, there is an age restriction on the app, where you have to be 17 or older to download it.
Twicer
Some newer Android smartphones have come with the ability to record video using both the rear-facing camera and the front-facing camera at the same time, by putting the front-facing shot in a picture-in-picture type layout. Now, you can get this same feature with a new iPhone app called Twicer.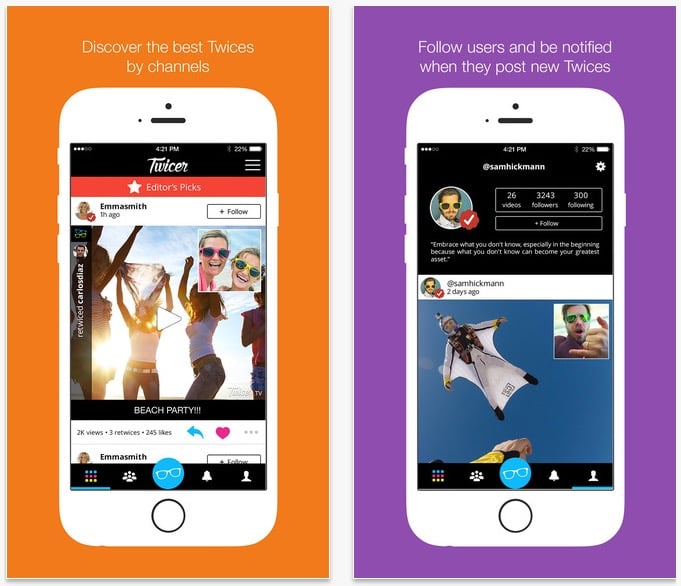 Essentially, Twicer allows you to add commentary to a video, but recording what's in front of you, as well as recording your face at the same time, giving you the chance to provide commentary and then share the video with friends and family, or post the video online.
It adds a new twist to traditional iPhone video recording, and it's a free app, so there's no reason not to try it.
Google Photos
If you're wanting a better photo management solution on your iPhone, then perhaps the new Google Photos app is the way to go.
There's certainly nothing wrong with Apple's own Photos app on the iPhone, but Google Photos could potentially offer more for users looking for something better.
The app offers free unlimited cloud storage for photos and videos, as well as a great search feature that can identify certain things in your photos, like friends, animals, and even geographical landmarks.
Pixelmator
Perhaps one of the best photo editing apps available for Mac, Pixelmator, has made its way to the iPhone for photo editing while on the go.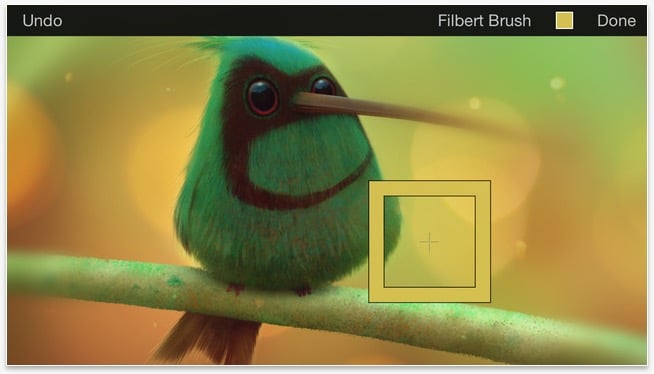 Pixelmator is considered one of the best and cheapest alternatives to Photoshop, allowing you to do all sorts of edits with photos, and now with iPhone support, you can begin editing a photo on your mobile device and finish it later on your Mac if you need to (thanks to iCloud).
The iPhone version of the app costs $4.99, which isn't bad at all considering that you get all sorts of nifty editing features, and when combined with the Mac app, it can make for the ultimate photo-editing setup for photographers or graphic designers who travel a lot.

As an Amazon Associate I earn from qualifying purchases.