Best New iPhone Apps & Games [March 2015]
If you're looking to put something new on your iPhone, here are the best new iPhone apps and games.
New iPhone apps and games are constantly releasing, and that can make it a bit difficult to keep up with the latest and greatest offerings on iPhone. Heck, even keeping up with what's popular on iPhone in general can be difficult and time-consuming, especially if you don't have the time to see what's out there in the first place.
You can easily view popular apps and games by checking out the Top Charts in the iTunes App Store, but that doesn't really do a good job at telling you what new and exciting apps just came out.
However, here you'll find a list of some of the best iPhone apps and games for this month that you should check out, that way you don't miss the popularity train and look like an idiot when you mention the app a month after the hype died down (been there, done that).
Some of these apps or games may have already been out on the market for a while, but received a big update enough to make it slightly new again, like a complete redesign or a whole new feature set, so be aware of that when going through the list. You can check out last month's best new iPhone apps and games if you missed it.
Without further ado, here are the best new iPhone apps and games for March 2015.
Tinder Plus
Tinder has been one of the most popular "dating" apps on mobile devices, allowing you to hook up with other Tinder users, just as long as both of you swipe right on each other. It's a genius concept, but the developers have introduced a new paid version of the service.
Tinder Plus starts at $1.99 per month and comes with a few neat features, including the ability to undo a swipe in case you accidentally swiped in one direction or the other. You can also choose a location anywhere in the world and view users who are in that area.
The new paid version isn't taking well with many users, but the app offers unique features just as long as you're willing to pay a bit for them.
Vine Kids
Vine is a cool app that allows users to record six-second videos and share them on social media sites. However, the developers have now made a Vine app specifically for kids.
Vine Kids is simple, in that it features hand-selected Vine videos that are appropriate for kids, and it's an app that's really easy to use, where you simply just swipe left or right to view the previous or next Vine video, respectively. You can also just tap the screen to enable/disable audio.
MassRoots
Social networking apps run rampant in the App Store, but one that has an interesting focus is MassRoots.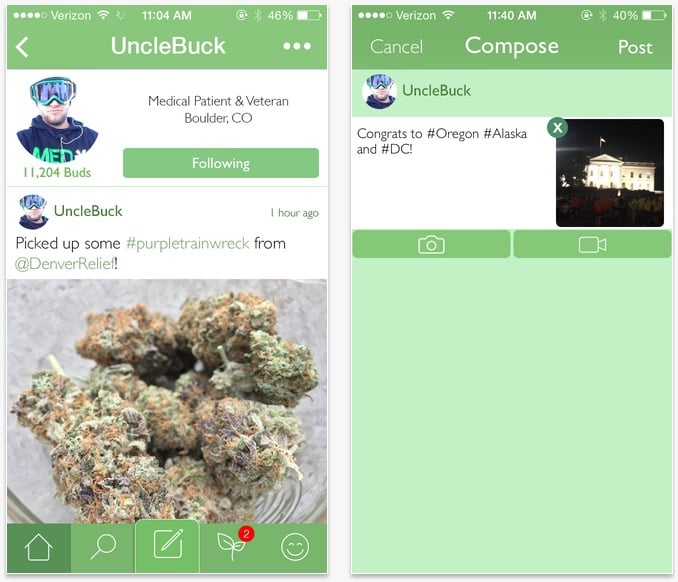 This app is a social networking apps for lovers of marijuana. MassRoots lets you post status updates, and even find other people near you that also love marijuana and "follow" them in the app.
A big caveat with the app is that it only works in regions where medical use of marijuana is legal, and it requires a mandatory location check to make sure that you're located in a permitted area in order to use the app.
Darkroom
The Photos app on your iPhone does a good job of making basic edits to your pictures, but if you need something a bit more in depth, Darkroom may be the app you're looking for.
The app is really easy to use and it gives you access to all kinds of editing tools. There's even a feature that lets you create your own filters to give your photos a unique look, and the app saves the entire edit history, so you can undo as many changes as you want on a photo.
CalPal
There are an abundance of calendar apps available for the iPhone, but CalPal is one that has a unique feature.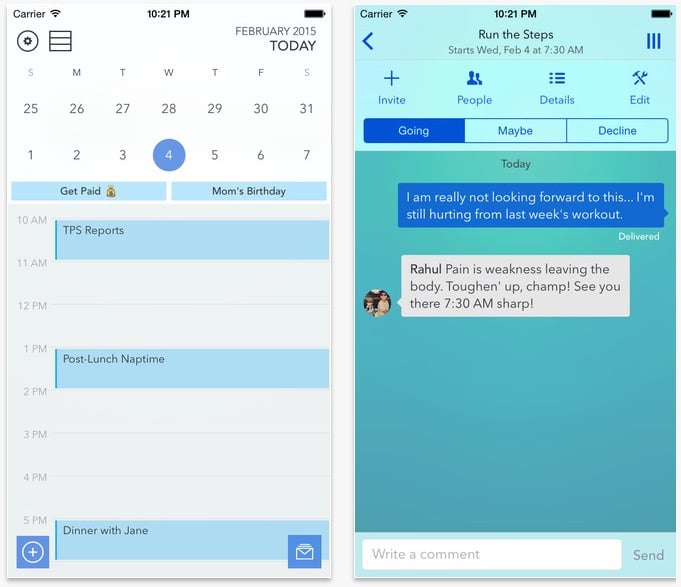 The app can act like any other calendar app, allowing you to easily enter in events and reminders, thanks to the easy-to-use user interface, and it can sync with existing calendars from different services, like Google, Exchange, iCloud, Yahoo, etc.
However, its most unique feature is the ability to chat with other users right within the app. You can chat with other attendees for an event that you have scheduled and collaborate on planning. It's much easier than having to go back and forth between a separate chat app and a calendar app.

This article may contain affiliate links. Click here for more details.