Best New iPhone Apps & Games [May 2015]
If you're looking to put something new on your iPhone, here are the best new iPhone apps and games.
New iPhone apps and games are constantly releasing, and that can make it a bit difficult to keep up with the latest and greatest offerings on iPhone. Heck, even keeping up with what's popular on iPhone in general can be difficult and time-consuming, especially if you don't have the time to see what's out there in the first place.
You can easily view popular apps and games by checking out the Top Charts in the iTunes App Store, but that doesn't really do a good job at telling you what new and exciting apps just came out.
However, here you'll find a list of some of the best iPhone apps and games for this month that you should check out, that way you don't miss the popularity train and look like an idiot when you mention the app a month after the hype dies down (been there, done that).
Some of these apps or games may have already been out on the market for a while, but might have received a big update enough to make it slightly new again, like a complete redesign or a whole new feature set, so be aware of that when going through the list. You can check out last month's best new iPhone apps and games if you missed it.
Without further ado, here are the best new iPhone apps and games for May 2015.
Highball
If you're an alcohol enthusiast, then you'll probably like Highball, which is an app that you can use to create drink recipes and discover new ones.
Perhaps the best feature is the app's design, which uses a simple card-style layout for recipes and navigation, and you can share recipes on various social networks. You can also take recipes that were shared by other users and import them into your own library, where you then edit it to your heart's content.
You can even browse the apps' built-in library of drinks. The selection is a bit limited right now, but the potential is very much there.
Popcorn Time
Popcorn Time is a movie streaming app similar to Netflix, only it uses torrents to give you the movies that you want to watch.
The only problem is that it's not officially available through iTunes, but rather through the service's own website. You simply download the installer onto your computers (Windows only for now), plug your iPhone into your computer and then run the installer.
It certainly takes a bit more effort than just installing an app through iTunes, but if you've been looking for an app like this for a while, you're finally in luck.
Best Buy
The Best Buy iPhone app has been around for a while, but a major new feature has been added, and that is Apple Pay.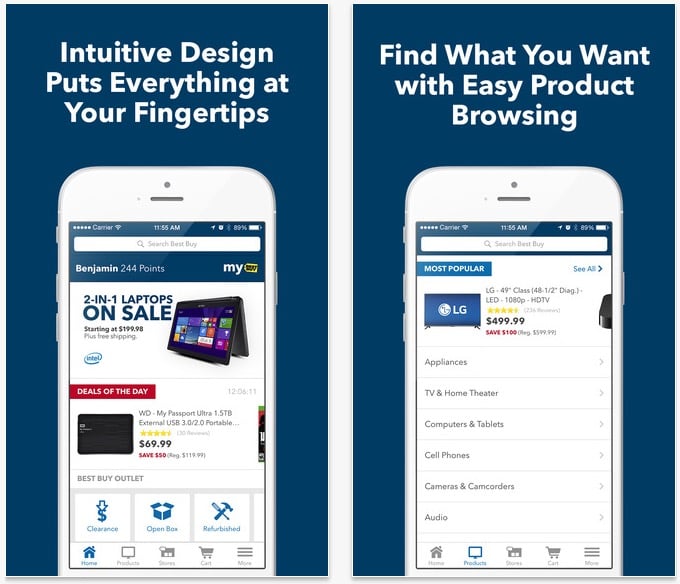 While Best Buy was initially planning on using a rival digital payment platform, the retail chain has announced that it will be rolling out Apple Pay in stores later in the fall, with in-app support available right now on iPhone.
Best Buy was one of the handful of larger retail chains that initially signed on as a CurrentC partner, a rival digital payment platform that begged retailers to be exclusive to the service only, keeping out Apple Pay. However, this obviously didn't last long, as Best Buy is now on the list of Apple Pay providers, and users can buy items in the app using Apple Pay.
Emergency
There are a handful of weather apps that provide you with emergency alerts and severe weather notifications, but the American Red Cross released its own app called Emergency that specializes in alerting you to emergencies in other cities, that way you can be in the know when a far-away relative or friend is in danger.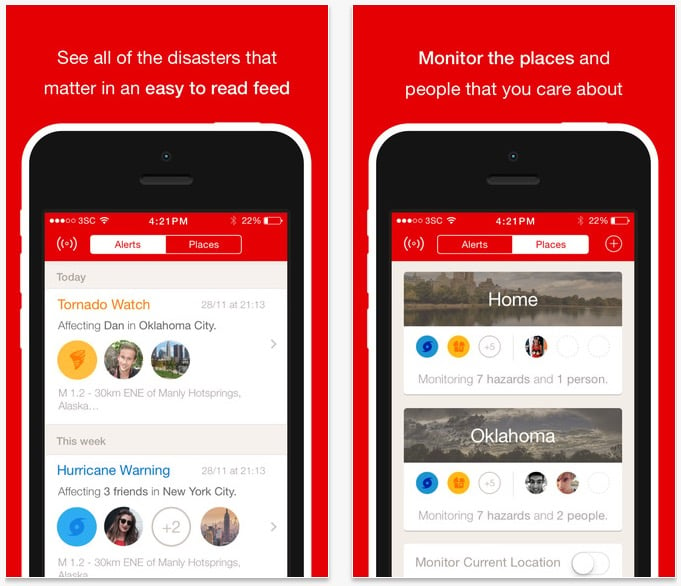 The app even allows you to get in contact with anyone you know and they can even use the app to let you know they're safe.
Emergency also gives you tips on how to stay safe during severe weather and other natural disasters by telling you what you need to know.
The Line Zen
Based on a previous game called The Line, The Line Zen is a sequel that comes with the same great concept, but with more challenges to make things interesting.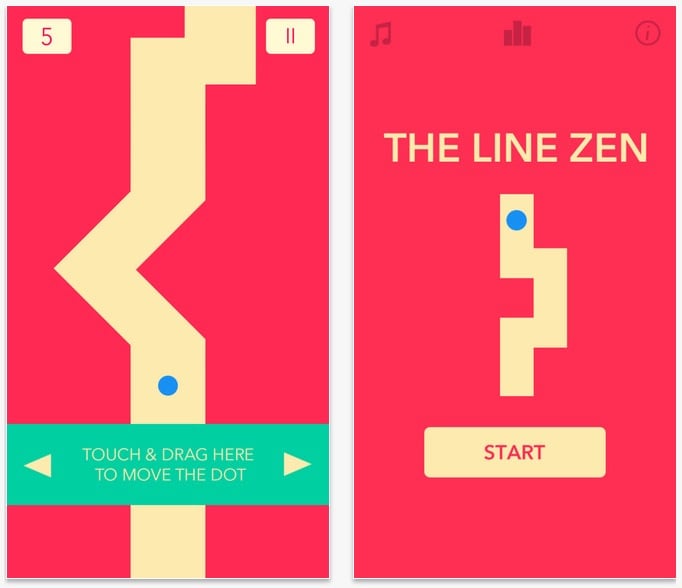 The Lines Zen is a game where you have to navigate a dot through twists and turns without it hitting the edge or any other red objects that can get in the way. It's one of those games where you just can't put your iPhone down.
The original game was a lot of fun, but this sequel gives the original version a run for its money. The best part is that it's free to play with no annoying in-app purchases.
Joy for Spotify
The nice thing about the stock Music app is that you can use Siri with it to play songs without having to hunt down the song with the app. You just say it to Siri and she will play the song.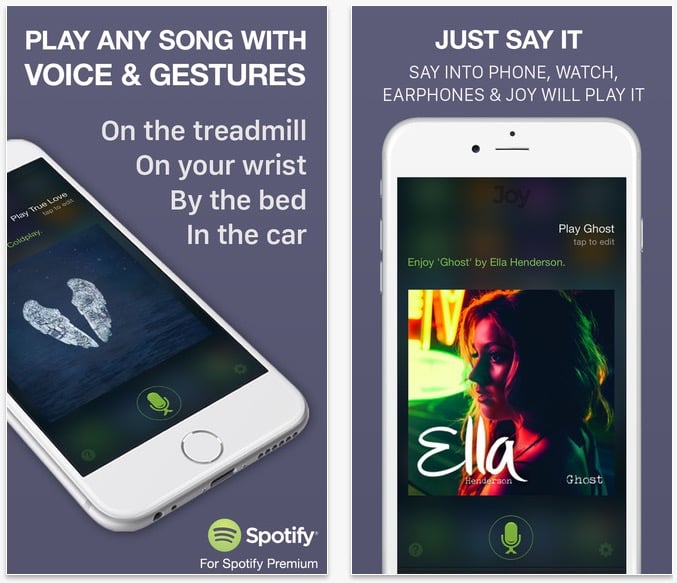 However, if you like using Spotify, there's an app that lets you use voice control. It's called Joy and you simply just open the app and say what you want to hear. Then it will play the song in Spotify. It's great for when your hands are full or if you're just too lazy to find the song yourself.
It's a completely free app and it's really easy to use, so it's a must if you're a heavy Spotify user.

This article may contain affiliate links. Click here for more details.