Best New iPhone Apps & Games [September 2015]
Tons of new apps release for the iPhone every month, but only a few of them are worth mentioning. Here are the best new iPhone apps and games for this month.
Last month's selection was pretty good and included a new Star Wars app and Angry Birds 2. However, this month there are a perhaps better apps and games that iPhone users might enjoy more.
With over a million apps and games available for the iPhone, it can be difficult sifting through them all to find the apps that you'll really enjoy. Of course, there are the lists that have the popular apps mentioned, which can be useful, but Apple doesn't yet have an option for seeing what some of the best new apps are — at least not what new apps are the most popular.
However, this is where we come in. Every month we round up a few iPhone apps and games that have recently released, which we think most iPhone users would enjoy using and playing around with.
So whether you're bored with the current crop of iPhone apps and games or just want something more in your life, here are the best iPhone apps and games for September 2015.
Android Wear
Last week, Google released iPhone support for Android Wear, allowing those with an Android Wear smartwatch to use the device with their iPhone.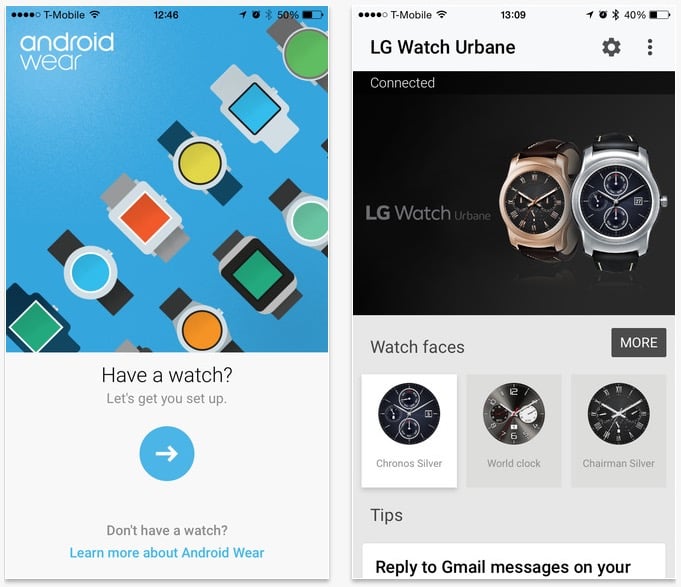 This adds a lot more competition to the iPhone smartwatch landscape, which only consisted of the Apple Watch and the Pebble until now. Devices like the Moto 360, LG G Watch, Samsung Gear Live, etc. can now work on the iPhone.
However, the only downside is that functionality is rather limited at this point. You can't reply to text messages from the watch, and third-party apps aren't available for Android Wear devices on iOS, but it's a great start and we reckon Google will add more support for things in the future.
Roller Coaster Tycoon 3
Frontier Developments has officially ported Roller Coaster Tycoon 3 to iOS, allowing iPhone and iPad users to build the amusement park of their dreams.
The game is practically a direct port, coming with most of the same features as the PC version when it first released over ten years ago. It was the first title in the series to change to a new 3D look and it works rather well on a touch screen.
There are a couple of things that bother us in the game, mostly how the user interface work in conjunction with touch screen controls, but overall Roller Coaster Tycoon 3 on iOS is a really good game, and the best part is that it costs $4.99 and no in-app purchases to worry about.
VHS Camcorder
Okay, so there are way too many camera apps available in the App Store, but the VHS Camcorder app takes things to a whole new level. However, instead of taking things into the future, it actually takes things back a few years.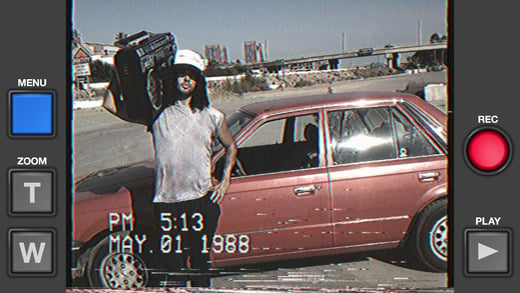 VHS Camcorder turns your iPhone into a 90s video camera, complete with the timestamp, the bad audio quality, and the tracking distortion that we all know too well.
You can even change the date of the timestamp to make the recording even more realistic, and you can even manage the video distortion yourself by shaking your iPhone or swiping your finger across the display to activate distortion.
Giphy Cam
If you like GIFs then you'll like Giphy's new camera app called Giphy Cam.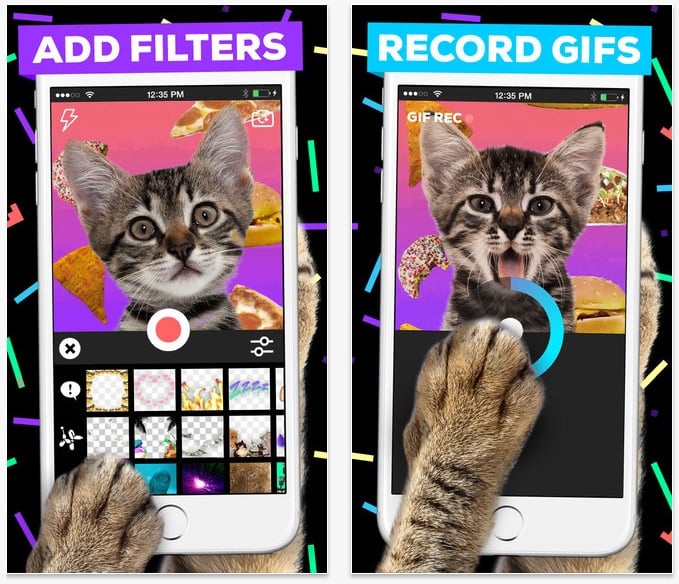 Giphy is one of the most popular sources on the internet for animated GIFs, and with the new Giphy Cam app, you can create your own GIFs using your iPhone's camera.
Just start recording and then instantly turn that short clip into an animated GIF that you can then share with anyone. You can even add filters and effects to your GIFs to give them a little added touch. It's certainly the easiest way that we've seen for making your own GIFs from video that you recorded.