Here's a look at the best gadgets and services of 2012.  We still haven't found the perfect gadget, but the following 21 items are as close as we saw in the past 12 months.  While we saw thousands of gadgets, apps and services in 2012, these are the ones we recommend to our friends, family and readers without hesitation.
A lot of the gadgets in our Best of 2012 list are more expensive than category averages. When it comes to technology, as with most things in life, you get what you pay for.  We recommend spending as much as you can afford on gadgets you plan to use on a daily basis.
There were dozens of smartphones launched in 2012, but there are just a handful of standouts that we recommend above all others. If you're going to saddle yourself or a loved one with an expensive 4G wireless contract, you may as well enjoy one of our top picks instead of a device with last year's technology. The year 2012 also brought several viable tablets and the best pocket camera we've seen to date.
Not everything on our list is expensive. One of our favorite 4G plans made the list, offering 5GB of 4G speed for just $30 per month with no contract.
GottaBeMobile staff use and own most of the gadgets in this Best of 2012. Which ones have you purchased or have on your wish list?
Samsung Galaxy S3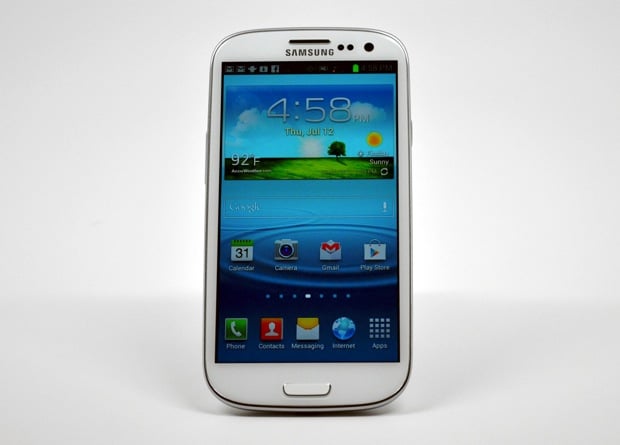 The Galaxy S3 is the top Android smartphone of 2012, giving the iPhone 5 competition previously unseen in the smartphone market. Samsung dropped the ridiculous add-on names and models that hampered the Galaxy S2, putting the flagship Galaxy S3 on every major U.S. carrier.
The Galaxy S4 features a beautiful, large 4.8-inch display, and thanks to smart design choices the phone is still thin enough to comfortably use one-handed. The Galaxy S3 camera is good enough to compete with the iPhone 5, and Samsung's camera features like Best Photo deliver a great picture taking experience on a smartphone.
The nature inspired interface of the Galaxy S3 brings a host of smart features from the ability to keep the screen on when the GalaxY S3 detects eyes looking at it to the motion gestures that make calling a contact from a text message as easy as putting the phone up to your ear.
Rounding out the Galaxy S3 is the speedy 4G LTE and HSPA+ connectivity. It doesn't hurt that this flagship phone can be found from $59.99 to a penny at Amazon Wireless.

This article may contain affiliate links. Click here for more details.