Best Pixel 3a Screen Protectors
These are the best screen protectors for your Google Pixel 3a and why you'll want one. With a big 5.6-inch HD display you'll definitely want protection. Here are the different types available, how durable they are, and what each type has to offer.
Replacing the screen on a budget $400 phone like the Pixel 3a could cost half as much as the phone itself. Which is why we recommend everyone buys a durable tempered glass screen protector from our roundup below.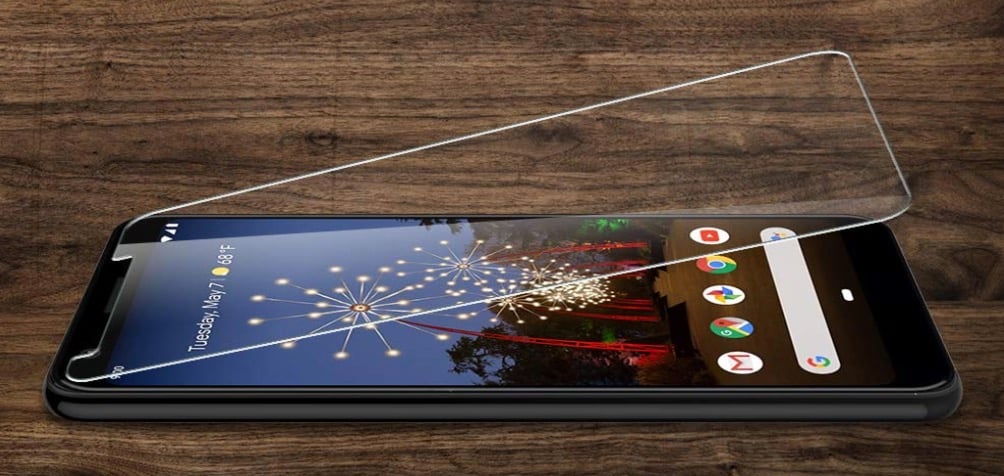 Google's latest Pixel phone is durable but it's not shatter-proof. This phone doesn't have curved edges like the bigger Pixel 3 XL but it can still easily get damaged from accidents or life's daily hazards.
While you can use a cheap $2 HD film or plastic screen protector from big-box retailers or a Verizon store, what you should buy is a tempered glass screen protector. They use reinforced glass that's both scratch and shatter resistant.
Even if you use a Pixel 3a case, we still tell people to buy a protector. Mainly because a case won't protect your screen from a pocket full of change, keys, dust and lint. Plus, accidents can and will happen, so be protected from all the mayhem. We've found some priced under $8, and others for $12, which is much cheaper than the $150+ it'll costs to replace a damaged screen.
With that in mind, these are the best Pixel 3a screen protectors to keep your phone safe. Quality glass protection from big names like Supershieldz, IQ Shield, Invisibleshield, Otterbox and more. Buy one today.
SuperShieldz Tempered Glass 2-Pack
Our first recommendation is the Supershieldz Tempered Glass 2-Pack of screen protectors for the Pixel 3a. This is a brand that's been around for years, makes quality glass coverage, and has an outstanding warranty.
They use high-quality glass that's reinforced and chemically strengthened so it's shatter-resistant and almost completely scratch proof. It scores a 9H on the hardness scale, has curved edges for comfort and to prevent chips or cracks over time, and they offer a hassle-free lifetime replacement if one does break. That said, you get two, so you'll have an extra or one for your significant other.

As an Amazon Associate I earn from qualifying purchases.