5 Best Quick Car Chargers for the Galaxy S6 & S6 Edge
The Samsung Galaxy S6 and Galaxy S6 Edge employ a new trick called Fast Charging. What this does is recharge the smartphone up to 60% faster than older devices like the Galaxy S4. While many of owners are frustrated by the lack of a micro-SD slot or removable battery, the battery isn't a concern when it charges quick. Here we rundown five car chargers that will get you that same quick charge while on the go.
Similar to Qualcomm Quick Charge 2.0 technology found inside the Nexus 6, HTC One M9 and others, the new Galaxy S6 and Galaxy S6 Edge feature Samsung's own fast charging. Basically allowing the battery to turbo charge at an extremely quick pace when it's nearly depleted. Samsung promises 4 hours of battery life after just 10 minutes on the wall charger. Awesome, right?
Read: 5 Best Galaxy S6 Wallet Cases
Fast or quick charging is the latest in battery technology, mainly because making bigger batteries isn't feasible for now. This is the best thing available at the moment, and below we'll go over five awesome chargers that use adaptive, turbo, or quick charging technology to get your Galaxy S6 charged extremely quick while in the car, vs being at home.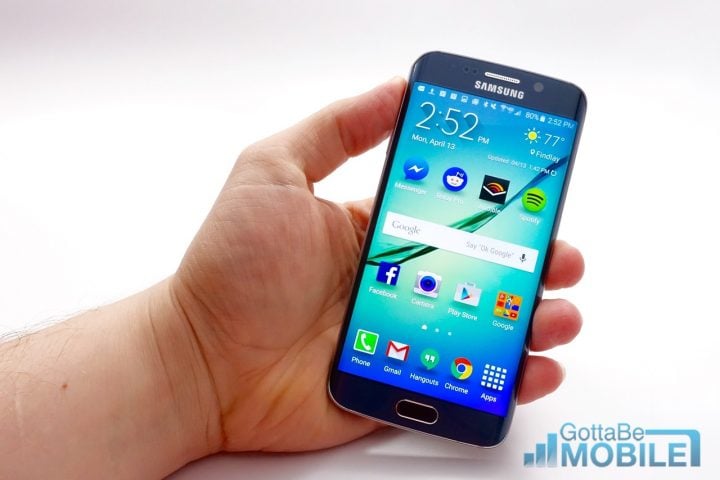 Quick Charge 1.0 was the first type of technology to do this, and it was featured in the Galaxy S4 and Galaxy S5, allowing them to charge over 40% faster than older devices. With the Galaxy S6 though, the phone now charges nearly 60% faster. Making it go from 10% to 50% in nearly 30 minutes. Enough to get you through the rest of an evening after a long day at work.
After 30 minutes or so it slowly goes back to regular speeds to preserve the life of the battery, and still get you fully charged. Below is a preview of what quick charging does, shown by Qualcomm on the Nexus 6, which works nearly identical to Samsung's Adaptive Fast Charging on the Galaxy S6 and Galaxy S6 Edge.
To make things even better, owners can now get those same extremely fast charging speeds from car chargers, not just while at home plugged into the wall. Chargers need to be able to handle adaptive charging, or be Qualcomm Quick Charge 2.0 certified to get the results we're looking for.
Instead of getting 10-15% of extra battery life from a 15-20 minute drive home from work or to meet some friends, you'll now get nearly 40-50% of battery life. And if users drive even longer, it will get a Galaxy S6 nearly phone in a very short amount of time. That all being said, here are five of the best options available right now.
Incipio Quick Car Charger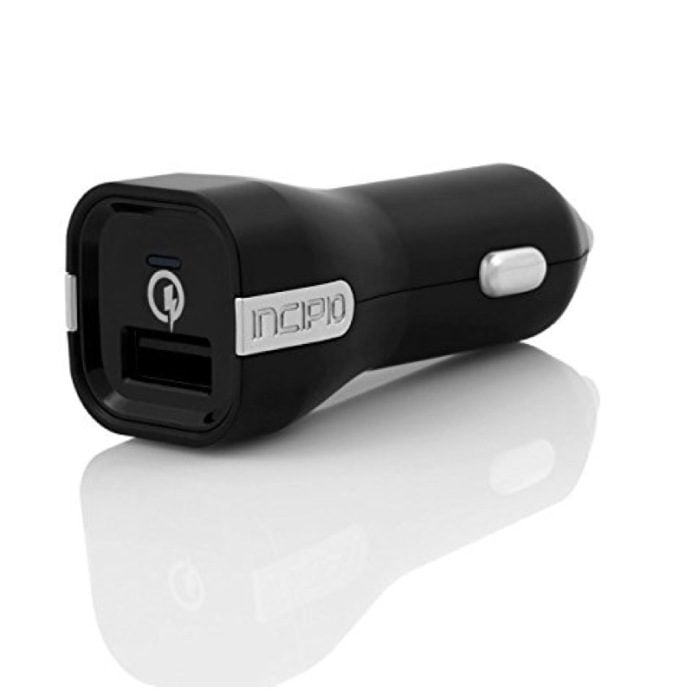 Incipio, an extremely popular case and accessory maker offers one of the best car quick chargers, and it's even on sale at Amazon.
This charger ofers the same extremely fast charging feature on your Galaxy S6 while driving. It's certified by Qualcomm for Quick Charge 2.0 and works great with the Galaxy S6. Usually it's $34, but you can get it now for much less on Amazon.