10 Great Samsung Galaxy S4 Stocking Stuffers
The holiday season and Christmas shopping can be stressful for some, especially when you're shopping for a family member that is the "techie" of the group or that has everything already. Since the Samsung Galaxy S4 is one of the most popular smartphones on the planet, owned by millions, a few stocking stuffer ideas specific to it should help ease shoppers minds.
The Samsung Galaxy S4 is extremely popular. Being one of the best-selling smartphones around there's more accessories available than anyone can count, so narrowing down a few important or best accessories that you can throw in a stocking this Christmas season was in order. For those looking for a few simple and easy ideas, most which are cheap, read on to see our recommendations for the best stocking stuffers for the Galaxy S4 owner in your household.
Along with a huge 5.-inch 1080p full HD display comes the occasional accident where the screen gets cracked or shattered, not to mention fingerprints cover it while playing games. As a result, we'll recommend some of the best screen protectors available today, and even some ideas to add more storage so you'll never run out of room to play all those games and apps you love. With Christmas fast approaching here's our favorite stocking ideas to accompany a Galaxy S4.
SanDisk 32GB MicroSD Card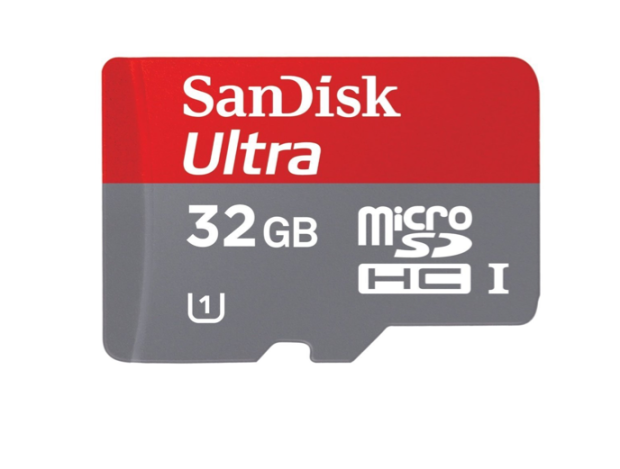 The Galaxy S4 is one of only a handful of smartphones that allows the user to add additional storage. Unlike the iPhone where you have a set amount of space for music, games, and apps, the Galaxy S4 lets you throw in a micro-SD card and expand the storage up to 64GB. A few popular games and apps will fill the 16GB device (9 usable) rather quick, so grab a SanDisk Micro-SD card for the stocking. 32GB should be plenty, and the Ultra Mobile card is the best option for a Samsung smartphone. There's 16GB for under $15, and 64GB options for around $45.
$21.99 at Amazon
Above is just a few of the many awesome ideas when it comes to accessories for the Galaxy S4. You could always get a stylus, headphones, or even a car dock to help with hands-free navigation. Oh, or even get the $299 Samsung Galaxy Gear smartwatch, if you really want to go all out this holiday season. All accessories will fit inside a stocking, well most, so get a few from the list above and get more from your smartphone.

As an Amazon Associate I earn from qualifying purchases.