Best Smartphones Available for a Penny
One of the biggest obstacles that some people face when buying a new smartphone, especially one 4G in nature, is the price.
We know it's hard to comprehend for some of you, but not everyone is willing to throw down hundreds of dollars for a new smartphone.
Well, those not looking to break the bank when purchasing a new 4G smartphone will be happy to know that there are some inexpensive options out there that not only won't cost you an arm and a leg but might even last you all the way through your contract.
Here, we've selected five phones that we feel are the best of the best in terms of what you get for the price.
HTC ThunderBolt
While we have a love-hate relationship with the original 4G LTE smartphone, there is no denying the fact that the HTC ThunderBolt is an extremely solid device when priced at a penny.
You'll not only get those 4G LTE speeds, which are 10 times faster than normal 3G, but you'll be getting a well-built phone that should be getting the Android 4.0 Ice Cream Sandwich update in the future.
It doesn't have a high-resolution screen or a dual-core processor but it can handle just about anything an average user would throw at it. Things like surfing the web, playing games, making phone calls, and sending or receiving emails.
LG Thrill 4G
Unless you have a finger on the pulse of the mobile industry, you've probably never heard of the LG Thrill 4G for AT&T's HSPA+ network. Well, now you're about to, so welcome to the party.
The Thrill 4G is a decent Android phone that becomes an exceptional Android phone when offered at this price point. And that's because of the hardware that it has on board.
It has a large 1,500 mAh battery which gets good battery life. It has a dual-core processor that will allow you to multitask with ease. It has two rear cameras which allow for 3D filming in 720p quality and 1080 HD when in 2D. And it has got a 1.3MP camera in the front for video chat.
It's still on Android 2.2 Froyo but it should be getting the upgrade to Android 2.3 Gingerbread at some point in 2012 which should only make it better.
Nexus S 4G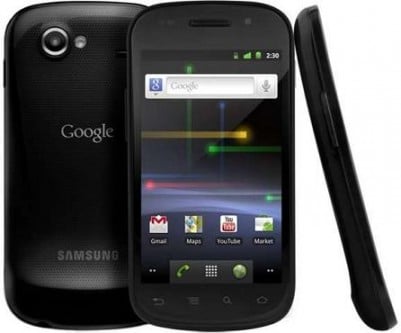 While not the most current Nexus, Sprint's Nexus S 4G is still a worthy option for those looking for a vanilla Android experience paired with 4G speeds.
For those unaware, Nexus essentially translates to developer phone which means you'll get a version of Android that is not only easily customizable, but one that isn't bogged down by a manufacturers user interface.
This means that, for the most part, you'll get a much smoother experience.
The Nexus S 4G also has a fantastic design (it's still one of my favorites) and has enough juice in the hardware department to satisfy everyone but the hardcore power user.
Samsung Infuse 4G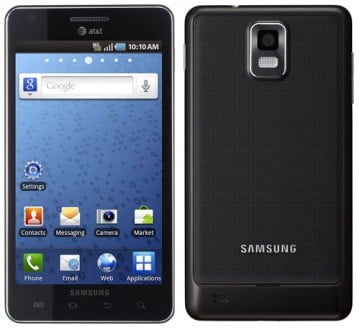 If you're looking for a smartphone with a large screen without the large price tag, the Samsung Infuse 4G might just be your horse. It sports a massive 4.5-inch Super AMOLED Plus display which is great for watching streaming content on the web or through Netflix. We should also mention that it supports full 1080p HD playback.
It also has an 8MP camera in the rear that performs admirably, a front-facing camera for video chat, a large 1750 mAh battery, and Android 2.2 Froyo which should be upgraded to Android 2.3 Gingerbread.
Throw all of that in with its 4G speeds and you have a phone that should be extremely tempting for some of you.
Samsung Focus Flash 4G
What? You thought there were only Android phones that were both good and cheap? Wrong. The Samsung Focus Flash for AT&T is a Windows Phone that is certainly worth a look at this price.
It's running Microsoft's Windows Phone 7.5 Mango software, which is a fantastic OS, and it has a fantastic design that makes it one of the best smartphones that you can get at this price.
The Focus Flash is a perfect entry level phone for someone that doesn't need a hardware juggernaut and it's also perfect for those that are looking to get on board the Windows Phone train for cheap.

As an Amazon Associate I earn from qualifying purchases.