If you have a little kid and you want to keep them entertained with movies or educational content while on the go, here are the best tablets for kids that you should consider buying.
Choosing a tablet for yourself is fairly easy — you go with the one that has the best performance, the better-looking screen, and the best-looking design. However, kids are a bit different to shop for. They don't care about all of those fancy details. So when you're shopping for a tablet for your young one, it's important to focus on functionality, app selection, and size.
With that said, there are a handful of tablets that are well-suited for children, including options for kids who are just learning to use their hands, all the way up to older children who can more-than-navigate their way around a tablet.
If you're looking for a tablet for your young one, here are a few that you should consider checking out.
iPad Mini
Of course, you can't have a tablet roundup without mentioning the iPad. Apple's slate is an excellent option for young ones, as there are plenty of fun and educational apps that you can download, as well as settings that parents can set to enable parental controls.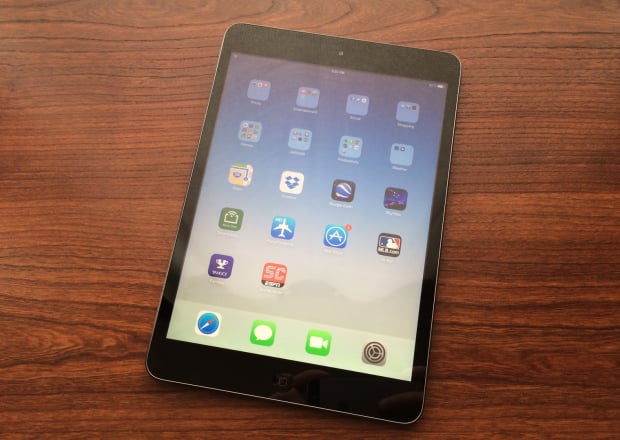 However, just make sure that you get the iPad mini, whether it's the original or the latest third-generation model. The iPad Air and iPad Air 2 are just way too big and heavy for any kid to handle without issues, whereas the iPad mini is a great size and weight for little ones, and it starts at just $249, which is half the cost of the entry-level iPad Air 2 model.
Kindle Fire HD Kids Edition
If you're deep into Amazon's ecosystem, especially with Prime, then the Kindle Fire lineup of tablets are a good choice, but the Kindle Fire HD Kids Edition is the best choice for your tot, especially since it comes with a durable case that prevents damage from accidental drops, as we all know kids can go a little crazy with their toys.
The Kids Edition comes in either a 6-inch or 7-inch model and starts at only $149, which is really cheap for a tablet, but you'll get all the great Amazon features like other Kindle Fire tablets. Plus, there are even a bevy of parental control options and settings that you can change around.
Nabi Tablets
If you're open to looking around for another tablet options besides what's offered from Amazon, then perhaps Nabi's line of kids tablets may do the trick.
Nabi has several models to choose from, with the Nabi Jr. being the entry-level model for the lineup, and it's only $99. It comes with a cool-looking protective case to protect against drops and general wear and tear, and it also comes with a built-in camera so that they can be their own amateur photographer.
The Nabi Jr. comes with over 30 pre-loaded apps and games dedicated to reading, puzzles, counting, matching, first words, and a lot more.
Nexus 7
If you really want an Android tablet for your kid, then the Nexus 7 is a good-sized tablet for them. However, Google no longer sells the Nexus 7, so you'll have to resort to the used market.
The Nexus 7 may not exactly be kid-friendly out of the box, but if you know a lot about Android and can set up certain apps and games for them, as well as set up parental controls, then it can be a great slate for your little one to play on, as it's extremely light and small.
Taking a look on Swappa, you can grab a Nexus 7 for as low as $150, which isn't a bad price at all for a capable 2013 tablet.
LeapPad
If you're looking for more of a traditional kids tablet, LeapFrog makes some very good tablets for kids who are just beginning to develop advanced skills, most notably the LeapPad is a good option.
The LeapPad3 Learning Tablet is priced at $89 and comes with a shock-absorbing frame and a protected screen. It also comes with built-in parental controls of sorts, with LeapSearch only showing age-appropriate videos and other content that have all been approved by learning experts beforehand.

As an Amazon Associate I earn from qualifying purchases.