Best Windows 10 2-in-1s, Laptops & Phones You Can Buy
In days gone by, Microsoft could measure its success by how many copies of Windows it sold. Every time shoppers purchased a new desktop or notebook, they were purchasing Windows too, even if they weren't giving money over to Microsoft explicitly. Users didn't love Windows, they merely tolerated it because it worked with their software and came on a machine from Asus, Dell, Lenovo and HP they wanted. Speaking about the launch of Windows 10, Microsoft CEO Satya Nadella made it clear that he hoped users would see Windows 10 devices in a different way.
"We want to make Windows 10 the most loved version of Windows," Nadella told everyone at the operating system's launch event. For that dream to come to fruition the Windows ecosystem needed big changes. Windows 10 devices have to come with features people want. Microsoft has to deliver new features people don't yet know they need too.
Read: Windows 10 Anniversary Update Review: Everything Necessary
Emboldened by Microsoft's own efforts with hardware, PC makers have delivered a stunning array of devices that are meant for lots of different tasks and situations. Together with Windows 10, they're the best the Windows ecosystem has ever offered.
Here are the best of the Windows 10 devices you can buy.
Best Windows 10 Laptops
Dell XPS 13 & Dell XPS 15
PC maker Dell hoped to shed its cheap, basic box image when it went private a few years ago. The Dell XPS 13 and Dell XPS 15 are the best notebooks that the company has ever made.
Read: Dell XPS 15: Equipped for the Amazing
Equally at home in a boardroom or on a home office desk, they both have aluminum and carbon fiber bodies. They have the thinnest bezels of any Windows 10 notebook too. Both can be configured for touch. The Dell XPS 15 also has a 15-inch 4K display option.
The Dell XPS 13 starts at $799.99. The Dell XPS 15 sells for $999.99.
[ Buy the Dell XPS 13 and Dell XPS 15 at Dell.com ]
Lenovo ThinkPad X1 Carbon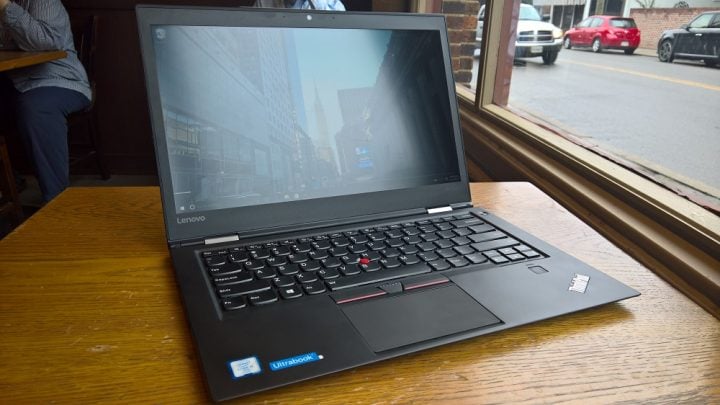 The undisputed king of the entire ThinkPad line, the ThinkPad X1 Carbon is the complete package. It's relatively light for a 14-inch notebook, weighing just 2.6 pounds. It's got a 2K display option, a fingerprint reader, wireless dock technology and lasts 10 hours on a single charge. On top of all that, it's a ThinkPad, meaning its keyboard is spectacular.
Read: Lenovo ThinkPad X1 Carbon (2016) Review: Flawless Execution
The ThinkPad X1 Carbon starts at $1,142.10 on Lenovo's website. For the person that simply wants to get things done, it's a great buy.
[ Buy the Lenovo ThinkPad X1 Carbon at Lenovo.com ]
Read: Best Windows 10 Laptops You Can Buy
HP Spectre
If you're looking for a stunning and light ultrabook, nothing compares to the HP Spectre. From top to bottom it measures just 10.4mm. It weighs 2.45 pounds. Its chassis is a mix of black and gold aluminum. There's some carbon fiber mixed in too.
Read: New HP Laptops: OLED, Elegance and a Giant Tablet
The HP Spectre is for the design-conscious buyer that's also ready for the future. It uses 6th generation Intel Core processors and can be configured with up to 8GB of RAM and 512GB of storage. Connecting displays, smartphones and more is all handled by three USB Type-C ports, two of which use Thunderbolt technology for fast transfer speeds.
The HP Spectre recently got a price cut to $1069.
[ Buy the HP Spectre from HP.com ]
Best Windows 10 2-in-1s
Lenovo Yoga 900S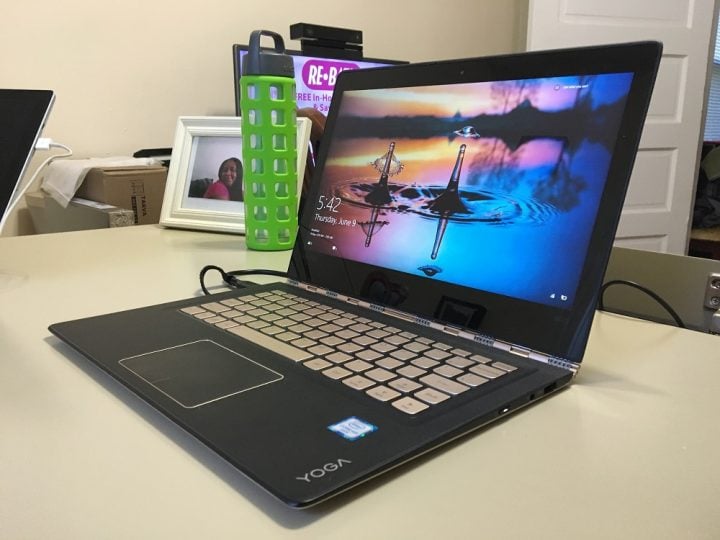 With its watchband hinge and good looks, the Yoga line of devices helped give birth to the Windows 10 2-in-1. This year's Yoga 900S finally strikes the right balance between heft, power and build quality. Starting at $949.99, the device uses Intel's Core M processors to achieve its thin body.
Read: Lenovo Yoga 900S Review
The 12.5-inch device can last up to 10.5 hours on a single charge. Fold the display back and it instantly becomes a best-in-class Windows tablet.
[ Buy the Lenovo Yoga 900S from Lenovo.com ]
Surface Pro 4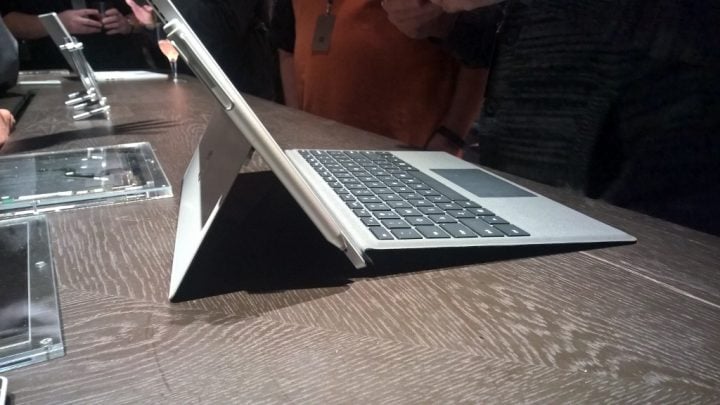 Microsoft created the very first tablet that can be a notebook with the Surface. The best example of that design remains the Surface Pro. 2015's Surface Pro 4 is thinner than its direct predecessor, while allotting for a lap-friendly design that has no fan and higher-end processors that pack enough processing power for anything short of gaming.
Read: Surface Pro 4 Review: The Best There Is
The Surface Pro 4 starts at $749 without its keyboard cover.
[ Buy the Surface Pro 4 from MicrosoftStore.com ]
HP Elite X2 210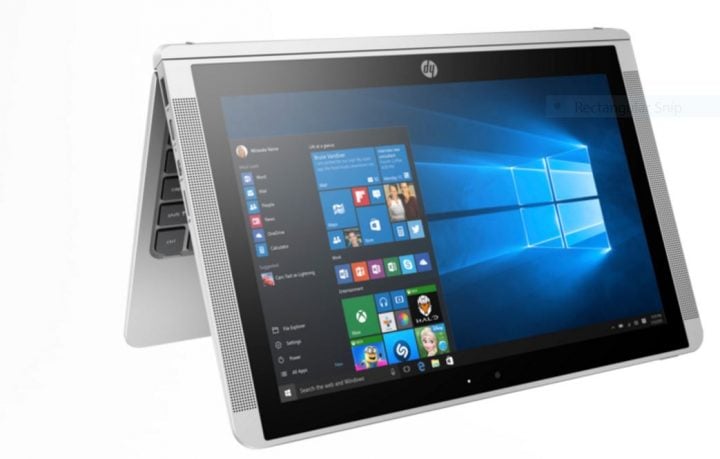 Not all Windows 10 devices that can transform into tablets break the bank. The HP Pavilion X2 certainly doesn't; it costs just $499.
Inside is an Intel Core M3 processor, 4GB of RAM and 128GB of storage. An included hardware keyboard docks with the 12-inch high-definition tablet so that users can enjoy a notebook-like experience when they want. It has one full-size USB 2.0 port, Micro-HDMI and a USB Type 3.1 Type-C port for transferring pictures and video quickly from latest smartphones and tablets.
[ Buy the HP Elite X3 from MicrosoftStore.com ]
Samsung Galaxy Tab Pro S
The Samsung Galaxy Tab Pro S has the same basic form factor as the Surface Pro 4. It's more tablet than notebook. Inside is 4GB of RAM and an Intel Core m3 processor.
What puts this device on this list are some smart changes that Samsung made to what's effectively the 2-in-1 standard design. It's 12-inch display uses AMOLED technology so that it's capable of deeper blacks and brighter colors. To get its thin profile, Samsung opted for a USB 3.0 Type-C port like most smartphones and tablets are coming with these days anyway. Lastly, it's included a free keyboard cover with every Samsung Galaxy Tab Pro S that it sells. Microsoft charges $129 for the Surface Pro 4 cover.
The Samsung Galaxy Tab Pro S costs $799.99.
[ Buy the Samsung Galaxy Tab Pro S from MicrosoftStore.com ]
Best Windows 10 Tablets
HP Envy 8 Note
The single standout in an otherwise desolate Windows 10 tablet market is the HP Envy 8 Note. Inside the 8-inch high-definition tablet is an Intel Atom X5 processor with 2GB of RAM. The device has a pen for writing and drawing digitally, plus 4G LTE technology so that it can connect to mobile data networks.
The device only costs $199.
[ Buy the HP Envy 8 Note from MicrosoftStore.com ]
Best Windows 10 Phones
Alcatel Idol 4S
The only new Windows Phone to come to T-Mobile before the start of the holiday season, the Alcatel Idol 4S can be connected with a dock and used as a low-power replacement for a Windows 10 PC. There's a 5.5-inch high-definition display and a Snapdragon 820 processor inside. The camera has a 21 megapixel sensor and comes packaged at T-Mobile with a set of virtual reality glasses. It's the first Windows phone to support the technology.
[ Buy Alcatel Idol from T-Mobile ]
Lumia 950 XL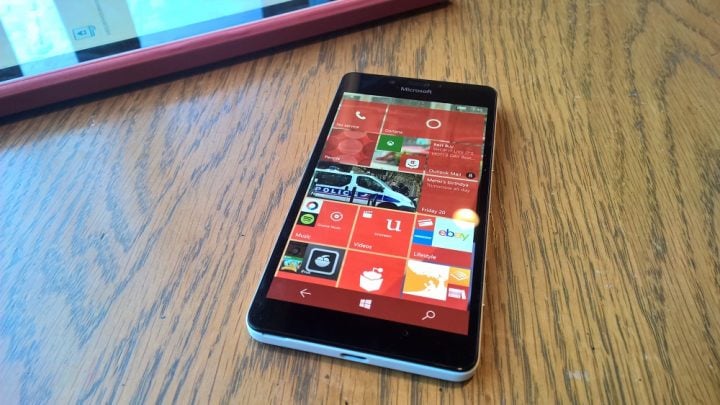 The Lumia 950 and Lumia 950 XL are Microsoft's remaining Lumia devices. Launched a year ago, they each can be used with a special dock to replicate a PC experience. They both have optical sensors that allow users to log into them without a PIN code. Each offers a 20-megapixel camera too.
Where they differ is pricing and screen size. The Lumia 950 XL is $499 without a two-year contract. The 950 costs $399 and has a 5.2-inch display. Microsoft is selling both of these devices with a free display dock. The AT&T Lumia 950 is just $298.99.
[ Buy the Lumia 950 and Lumia 950 XL from MicrosoftStore.com ]
Best Windows 10 Desktops
HP Pavilion Wave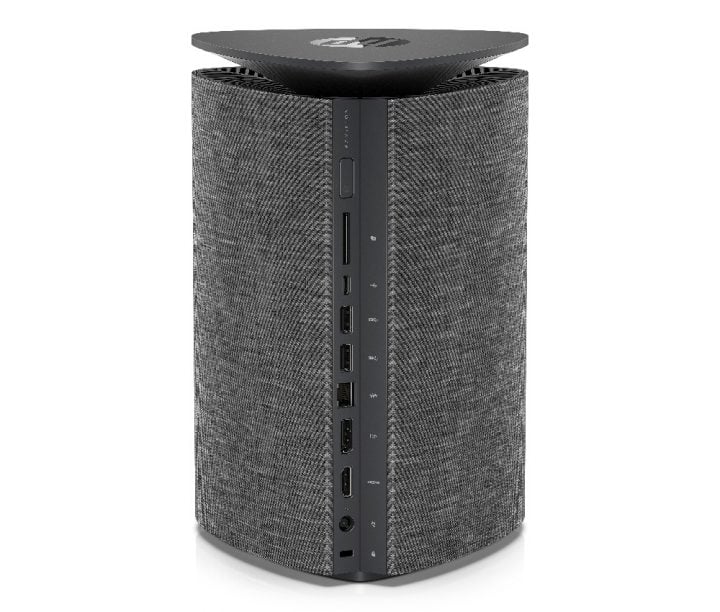 Nowhere has HP's focus on design translated into better devices than its desktops. The HP Pavilion Wave is an all-one that expects to be sitting on a desk. It comes with 8GB of RAM, an Intel Core i5 processor and 1TB of storage. It can fill an entire room with sound on its own thanks to a Bang and Olufsen sound system.
The HP Pavilion Wave starts at $689.99.
[ Buy the HP Pavilion Wave at HP.com ]
HP Elite Slice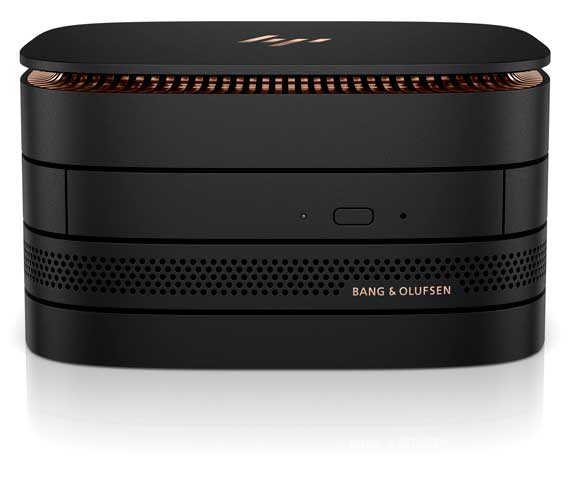 The module device movement came to desktops with the HP Elite Slice. It gets its name from the slices, or modules, that users can add to the device for more features. A base model sells for $699.99 with 4GB of RAM, an Intel Core i3 processor and 500GB of storage.
Optional add-ons include a meeting room device with speakers and area microphone. There's a wireless charging slice for smartphones too.
[ Buy the HP Slice at HP.com ]
Good luck choosing your next Windows 10 device.

As an Amazon Associate I earn from qualifying purchases.