Best Windows Phones for February 2014
Devices loaded with Microsoft's Windows Phone operating system aren't suddenly selling more than those with Google's Android or the ever-popular iPhone line. That being said, now is still an excellent time to buy a Windows Phone.
Consider this: the Windows Phone ecosystem is better than it's ever been. Having finally turned a corner with the operating system, high-end Windows Phones like the Nokia Lumia Icon and the Lumia 1520 have arrived. Both devices include the latest in quad-core processors and camera that put even the venerable Lumia 920 to shame.
Even better are the side effects in pricing that these newer models are causing. Whereas the ecosystem didn't have much in the way of low-end and mid-range handsets before, the marketplace of today is completely different. Windows Phones aren't just getting cheaper by cutting features, as is the case with the Lumia 521, new flagships are also pushing down the costs of previously high-end devices. That's something that didn't happen in the transition from Windows Phone 7 to Windows Phone 8 much.
Finally, this week's leaks about the features users can expect when Windows Phone 8.1 launches later this year indicate that at long last users will see the operating system gain more functionality. That's big, since Windows Phone 8 has gone almost a year without any large-scale upgrades.
All of these factors create an atmosphere in which buying a Windows Phone isn't just an acceptable move, but one that could prove wise over time. Here are the best Windows Phone devices available on every carrier.
Verizon: The Nokia Lumia Icon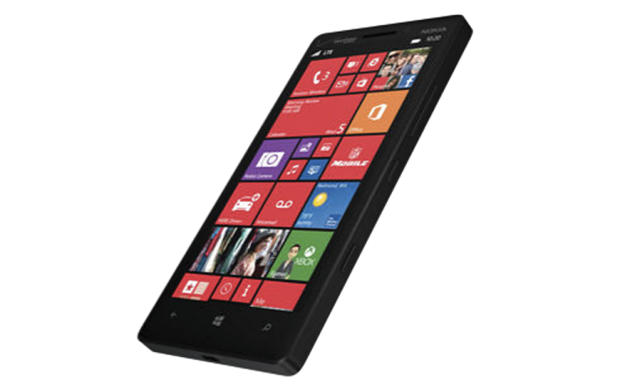 Finally announced this week in a press release by Verizon, the Nokia Lumia Icon is now the undisputed king of Windows Phones available on the carrier. Selling for $199 beginning February 20th, the Lumia Icon is a flagship smartphone in every sense. The camera on its rear is a 20 megapixel sensor equipped with optical image stabilization and Nokia's PureView imaging technology. In short, that means it can take amazing photos and videos. Equally impressive is the 2.2GHz quad-core processor that will allow the device to load even the most demanding apps with ease. If all of that wasn't enough to eclipse the Lumia 928, Verizon's previous flagship Windows Phone, the device also features a 5-inch high-definition display.
[ Read More About The Nokia Lumia Icon Before it's February 20th Release ]