Beta for Google Chrome 11 Allows You To Talk To Your Computer via HTML5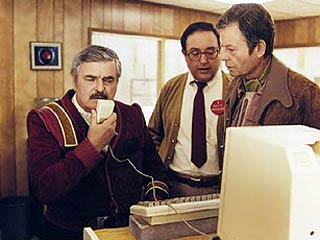 I've long felt that using voice controls is both a big part of the future and also one of the big hurdles in mobile computing. The advances that the folks behind Dragon software certainly see that the same way, and those who use Android on their mobile phones have voice commands as one of the legitimate legs up on iOS and other platforms.
Well, Google is bringing voice activated commands to the Google Chrome browser and if you want to try it out, you can do so in the Beta for Google Chrome 11. This is done through HTML5 and the API means other developers can take advantage of this.
While I've never been in an office environment that this makes sense for in day to day usage, I can certainly see the advantages that it can offer for those who are. I'll probably give this a try next week after we open our current show, but in the meantime if you do so, let us know what you think in comments.

As an Amazon Associate I earn from qualifying purchases.