BGR: Samsung Galaxy Tab Launching on Sprint Nov 14 Subsidized at $399?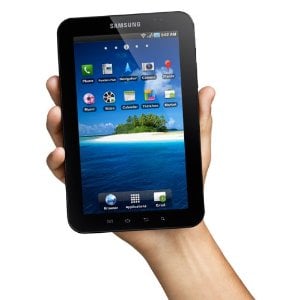 Boy Genius Report is saying that a source tells it that Samsung's Galaxy Tab will launch on November 14 on Sprint for a subsidized price of $399. Yep, that's with a two year contract, and yep, that's bordering on FAIL in my book.
The report also says that it will have a non-subsidized price of $599. This isn't official yet, so there's still room for Samsung, Sprint and the other carriers to come to their senses about tying these devices into a two year contract. Quite honestly, I don't think that will happen as their seems to be little innovation when it comes to thinking about how to market these devices. I've said it before, I'll say it again, these devices will sell but not like Samsung wants them to if the price point is tied to a subsidization model. Given that Samsung has already said that they will have new models in 2011, why would you tie yourself to a 2 year contract in a market that for all intents and purposes will probably change in six months?
That said, the $599 non-subsidy model isn't a bad price if that holds up. Again, we're still in wait and see mode.