BGR scoops more details on the BlackBerry tablet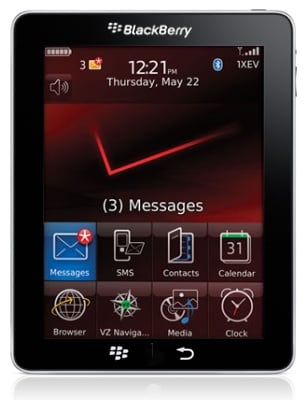 The Boy Genius at BGR has dug up some dirt on that rumored BlackBerry tablet, codenamed "BlackPad" and from what they say, it sounds like it will either be extremely awesome or an extreme fail (because there's never any middle ground with these things).
They say it will be a companion device with 8.9″ display, aiming for December release or earlier, that relies on either Wi-Fi or Bluetooth tether to a BlackBerry phonefor connectivity. Its primary purpose will be multimedia and content consumption, i.e., eBooks, web surfing, video, etc. Unless I'm missing something, that sounds a lot like a non-3G iPad, except it's designed to share a phone's 3G connection. That's an improvement, right?
Perhaps, but that doesn't stop BGR from wondering why RIM would even try something like this, likening it to the Palm Foleo (which was beaten into withdrawal), and pointing out that some RIM employees are "frustrated" by this project (I'm guessing they're the ones venting their spleens to BGR).
Personally, I don't see the problem with this direction as long as they make sure it complements the strengths and offsets the weaknesses of the standard BlackBerry. The standard BlackBerry design splits the device face between the screen and the keyboard, making the screen very compared to full touchscreen devices of similar size. That's not great for viewing media, but it'd be a lot better on a 8.9″ companion device. On the other side, many BlackBerry users swear by their BB keyboards, so the hardcore fans would enjoy using their phones to enter text on their tablets, as opposed to using an untextured, on-screen keyboard.
There are plenty of ways to do it wrong, but the concept of tablet as phone companion is not in itself a flawed approach. If RIM uses the tablet to expand what their BlackBerry can do and make the devices truly interactive, they could have a winner on their hands and pose a unique challenge to the iPad. Or they could screw it up and have another Foleo. Never any middle ground.

As an Amazon Associate I earn from qualifying purchases.