Big Assassin's Creed Syndicate Detail Could Spark Debate
Assassin's Creed Syndicate, this year's must-have open-world title from developer Ubisoft, does indeed have micro transactions. Some Xbox One and PS4 owners aren't going to be happy about that.
Ubisoft confirmed that there are micro-transactions in Assassin's Creed Syndicate this week in a question and answer session with IGN. Assassin's Creed Syndicate is set in the European city of London in 1886. The game's protagonists, Jacob and Evie Frye, are Assassins looking to overthrow the power structure that the Industrial Revolution has forced on the poor.
"Is the in-game shop included where you can buy in-game money for real money to get gear easier (crappy pay to win or otherwise eternal farming of money)?" a reader asks of the game developer. It's a loaded question for sure, especially since the Assassin's Creed franchise has gotten criticism for letting players with more money than time speed through the game.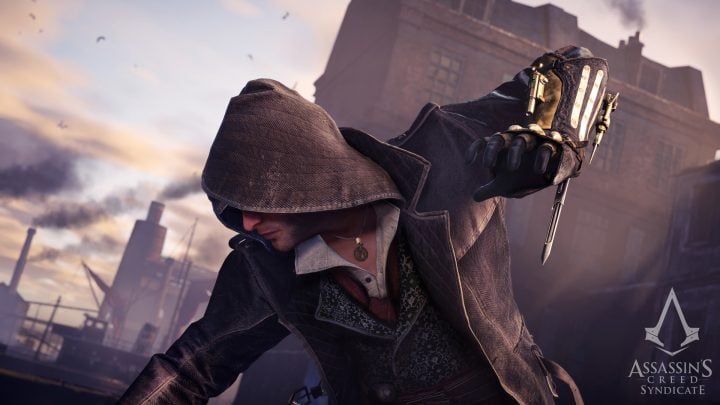 "Assassin's Creed Syndicate will include paid options to save time and accelerate progress," Ubisoft's Francois Pelland confirms in his answer to the question. He goes on to also confirm that everything that players can purchase with real money is also something they can earn in the game. The fear with micro-transactions is that the barrier to grabbing items without handing over cash might be too high.
For the most port, traditional console games manage to balance micro-transactions and play mechanics by making everything that players can buy also something they can earn. Mobile games on iPhone, Android and Windows Phone are notorious for including micro-transactions to purchase that aren't very easy to earn the right way. Some find micro-transactions in games distasteful because users are already paying $60 for the game and additional money for a season pass or add-ons, something they don't have to do with mobile games.
Players didn't win out in the battle with micro-transactions but did win the war against companion apps and different kinds of locked chests. "Lock picking is back, but as a skill and not a mini-game." Players will need to have taught themselves to pick locks, but they won't be forced to download a companion app or play an online game to get a chest open. By far, chests that forced users to load an app on their phone and complete a hidden object game was the worst part of playing last year's entry in the series, Assassin's Creed Unity.
Ubisoft says that Assassin's Creed Syndicate players will be able to switch between Jacob and Evie without having to go to an in-game safe house or travel anywhere. "Players can switch between the two characters in the open world by a simple selection in the menu," another Ubisoft employee notes. When players start a start mission the game will automatically switch them to the character required for that mission. This is the first time there's been more than one main playable character in the main Assassin's Creed story.
Ubisoft also confirmed that seven different train stations will let users fast-travel between different areas of the city. Players will get a little of the naval warfare last seen in Assassin's Creed 4: Back Flag and Assassin's Creed Rogue. London's River Thames will play host to ship battles and sabotages according to the question and answer session.
Read: Trailer Reveals Assassin's Creed Syndicate Pre-Order Details
With just weeks left until the Assassin's Creed Syndicate release date, expectations are very, very high. GameStop is already taking pre-orders for physical copies Assassin's Creed Syndicate beginning at $60. Shoppers who purchase Assassin's Creed Syndicate Gold Edition for $89.99 get access to the game's season pass content and missions at no additional charge.
Assassin's Creed Syndicate is only coming to Windows PCs, the Xbox One and the PS4. It won't be available on the Xbox 360 or the PS3.

As an Amazon Associate I earn from qualifying purchases.