Big Boost in Battery Life for Win 7 Netbook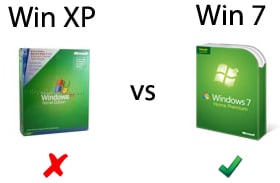 Chris Guthrie ran Battery Eater Pro on a brand new ASUS Eee PC 1008HA that came pre-loaded with Windows 7. It ran for an impressive six hours and seven minutes, which is about an hour longer than his 1008HA with Windows XP.
We're seeing big price differences between netbooks loaded with XP and Widows 7. While it might be tempting to go cheap with the XP version, the improved battery life might be worth the extra dough.
Read more about the results of the test over at NetbookReviews.com.