Big Changes to Address Windows 10 Upgrade Problems
Microsoft is making some sweeping changes to the way it provides the free Windows 10 Upgrade to owners of Windows 7 and Windows 8 machines. Fixes include slimming down the amount of steps involved in getting the operating system upgrade and giving users options to ignore the upgrade altogether. All told, the fixes finally address many of the Windows 10 upgrade problems that users who haven't upgraded to Windows 10 run into every day.
Microsoft announced changes to address Windows 10 Upgrade problems yesterday on its Windows Blog. The company began letting users download Windows 10 to their machines for free on July 29th. Even before that, users could reserve a download of the free upgrade. Windows 10 includes a Tablet Mode that is disabled by default and apps that users can run on their Desktop and download from the Windows 10 Store. Microsoft has said that 110 million users have already downloaded the update since launch.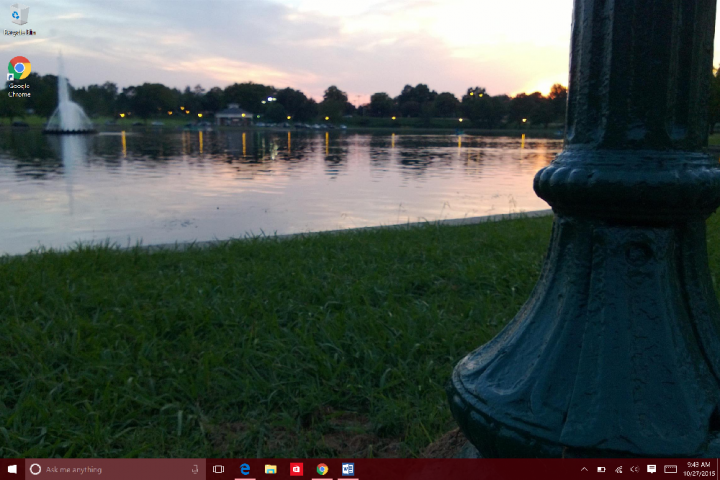 Read: Windows 10 Review – A Love Affair
One of the biggest changes to the Windows 10 upgrade experience is how users are notified of it in the first place. Microsoft has heard the feedback about how aggressive its been in pushing Windows 10 to users with an app in the Taskbar. It's updated the Get Windows 10 app notification that it provides to Windows 7 and Windows 8 users with an option to ignore the upgrade forever.
Today, when users decide to download the Windows 10 upgrade the notification app guides them through the pre-installation process, then waits until Microsoft says it's ready to install the actual update. Selecting the "Get Your Free Upgrade" button now will get users the software update immediately.
Just as Microsoft is getting less aggressive on one front, its stepping up its efforts to promote the free Windows 10 upgrade in other ways. Soon, Microsoft says that Windows 10 upgrade will surface in Windows Update as an "Optional Update" for users with Windows 7 and Windows 8.1. Since most users automatically install all updates, this should go a long way to boosting the number of users with Windows 10 on their devices. Microsoft has plans to be more aggressive with Windows 10 upgrades in the new year. It'll change the status of the upgrade in Windows Update from "Optional Update" to a "Recommended Update."
Microsoft plans to release a single file for more savvy users to download and install Windows 10 on any type of Windows device, instead of the two download approach the company has today with the Windows 10 Media Creation Tool.
Lastly, those who are trying to upgrade to Windows 10, but don't have a genuine copy of Windows 7 or Windows 8 running on their device will find an area for typing in an activation code within Windows 10's Settings app soon. The activation code for Windows 7 or Windows 8.1 will need to be purchased from somewhere else, but Microsoft is looking to make getting Windows 10 easy – even for users who refused to pay for past versions of Windows.
Windows 10 is free because Microsoft is in the midst of trying to morph Windows into a powerhouse. Typically, device makers paid for operating systems installed on PCs – they still do with Windows 10. The difference is that upgrading to a new PC isn't the primary way for users to get Windows 10. Microsoft is giving it away free to users with Windows 7 and Windows 8 for a limited time.
Besides the new Tablet Mode, Windows 10 comes with newly updated apps for Mail, Music, Video Calendar and more. Also included are the Cortana personal assistant from Windows Phone and the new Microsoft Edge web browser, the company's official replacement for Internet Explorer.

This article may contain affiliate links. Click here for more details.