Deadline Means You Should Do the Windows 10 Upgrade Now
Windows 7 and Windows 8 users that haven't taken advantage of Microsoft's Free Windows 10 Upgrade Offer should definitely back up all of their important information and head to the company's website. The Free Windows 10 Upgrade Offer ends tomorrow.
Microsoft announced an end date to the Free Windows 10 Upgrade Offer earlier this summer, but only now is the move going into effect. After July 29th – just a year after the company started giving out free upgrades — it's ending. Windows 10 includes built-in search with the personal assistant Cortana and the ability to run apps downloaded from the Windows Store on the desktop. The operating system also tries to balance the needs of tablet and convertible notebooks with the things that mouse and keyboard users have grown comfortable with over the years.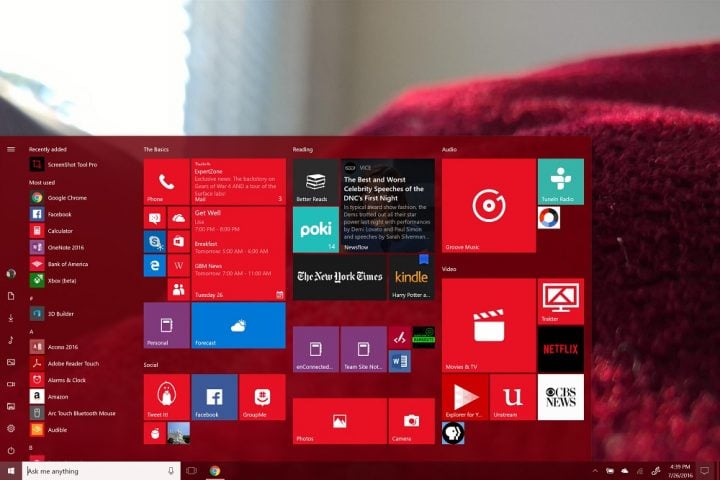 Read: Windows 10 Review – A Love Affair
After July 29th, Microsoft plans to return to its usual way of offering a new operating system to users. Windows 8, Windows 7 and Windows Vista users will have to pay at least $129 for a digital download of Windows 10 and a key to activate it. Windows 10 Professional upgrades will cost even more. The cover charge is nothing new for Windows Vista users, who've never been able to take advantage of the free Windows 10 Upgrade Offer anyway.
The Free Windows 10 Upgrade Offer was special for reasons other than the free initial upgrade. Microsoft promised users who did the upgrade that it'd also provide them with free feature upgrades for the "life of their devices." Microsoft released one of these feature upgrades last November. Another, the Windows 10 Anniversary Update, is planned for August 2nd. The only way to get the Windows 10 Anniversary Update is to have the current version of Windows 10 installed by then.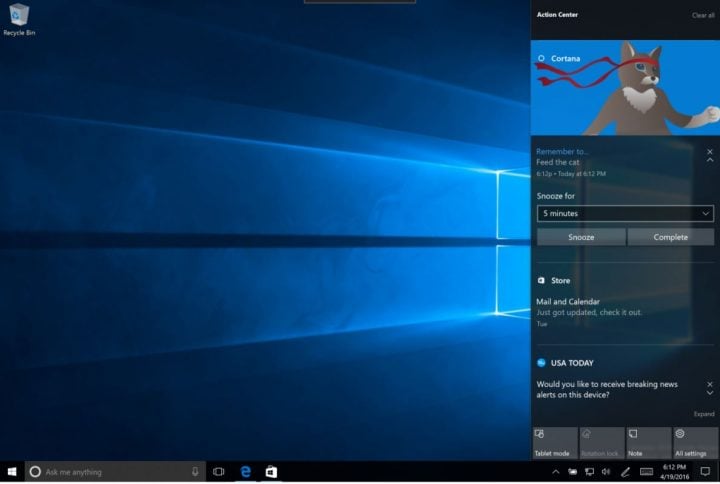 Of course, Microsoft doesn't just offer the operating system as an upgrade. Hardware partners, like Lenovo, Dell, HP and more, have new PCs with Windows 10 already installed. For those that have an older PC anyway, buying a new device with the upgrade already installed is a better idea than trying to upgrade their existing hardware for the update.
Read: Should You Upgrade to Windows 10?
Though the Free Windows 10 Upgrade Offer is ending, one of Microsoft's biggest headaches related to the operating system is only beginning.
Microsoft made Windows 10 available to Windows 7 and Windows 8 users through in-place upgrades over Windows Update. In addition to that, it quietly installed a tool on qualified PCs to alert users of the offer. That itself, wouldn't be a problem if the company hadn't thrown out some pretty well-established usage patterns. Closing the upgrade tool still installed the software update, despite closing an app being universally understood as a way to ignore an alert.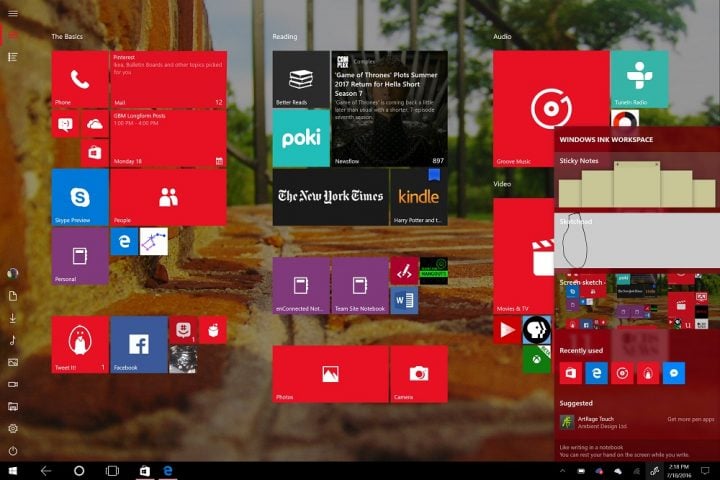 Read: Windows 10 Upgrade: 6 Reasons to Install & 2 Not To
Though less insidious than the upgrade tool, a full screen experience reminding users to update periodically hasn't helped public perception either.
The download utility and the alerts stop when the offer ends. Three Florida residents recently filed a lawsuit against Microsoft, hoping to gain class action status and punish the company for its upgrade methods, report Geek Wire.
By most accounts, Windows 10 has been a success for the company. Millions of users have installed the operating system on their PCs. Even better, it's generally regarded as an all-around better experience than Windows 8 was, even with software upgrades. That's because Windows 10 mixes the touch interface of Windows 8 with the things people liked about Windows 7.
Read: How to Get the Free Windows 10 Upgrade
Microsoft has backed off replacing the Desktop entirely. A feature called Continuum lets users decide when they want a touch-friendly experience and when they don't. Continuum detects when a keyboard is present and asks the user if they want to disable Tablet Mode. Desktop and notebook users never have to see full screen apps from the Windows Store or the Start Screen.
The Windows 10 upgrade can be undone on most devices. Microsoft keeps a back up of user's old operating system in case they don't like what Windows 10 has to offer.

As an Amazon Associate I earn from qualifying purchases.