Big Game on the Big Screen: Best Super Bowl TV Deals
One of the best reasons to buy a new TV is to watch the Super Bowl – big game, big screen, big action, big fun. But finding the best Super Bowl TV deals can be a major chore, so we've put together a list of our favorite cheap Super Bowl TVs. Whether your budget is five hundred or five grand, you'll find a TV our list.
Read: Buying a TV for the Super Bowl – 5 Essential Tips
There are a few things to keep in mind when you're buying a TV for the Super Bowl. Think about what aspect of the TV is most important to you. Setting aside price for a moment, what will you be using your TV for – is it only going to be watching sports, or will you also play video games, watch TV and movies, and stream Netflix? Will you be mostly watching it alone, or will you have a large group enjoying it with you? Be sure to read our guide on buying a TV for the Super Bowl (click on the link above) – it'll walk you through some of the key terminology and buzzwords that surround the TV industry in 2016.
Before you go out and pick what TV you want, take a second a measure the area you're going to put it. It's easy to say that you want a 50-inch or 60-inch television, only to unbox it when you get home and discover that it's either way too small or way too large for the room where you put it. Additionally, while you might find that online retailers have the best deal, it can be a nightmare returning the unit if you've got a problem – heading over to your local brick and mortar might cost you an extra $50 or $100, but if it makes returning things easy as pie, it might just be worth it. On the other hand, if you drive a very small car, buying online might be easiest – some retailers will offer "White Glove service" with more expensive television purchases, which includes unboxing and setup in the room of your choice.
One last thing to keep in mind – many of these Super Bowl TV deals will be great prices on last year's televisions. For the most part, that's not a bad thing – 2015 had some excellent TVs. But with CES just behind us, 2016's new models haven't yet hit the market; if the most advanced, cutting-edge features are important to you, you might wish to hold off.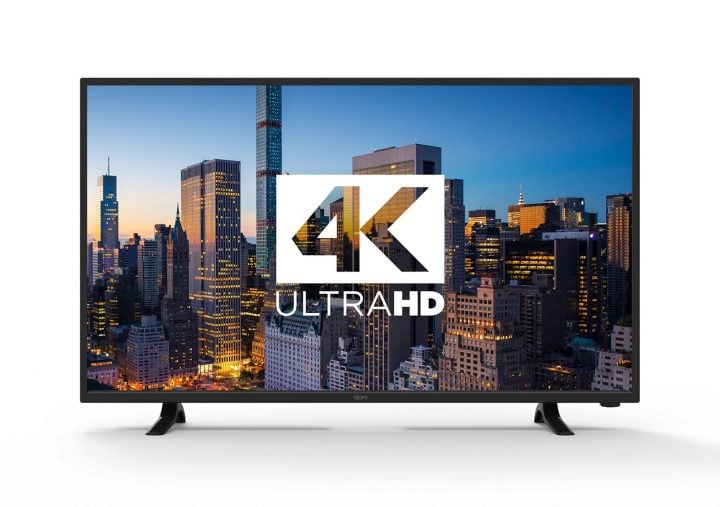 Seiki
42-inch Seiki 4K SE42UMS UHD TV $399 ($500 off – Amazon)
50-inch Hisense 1080p 50HGB HDTV $399 ($50 off – Amazon)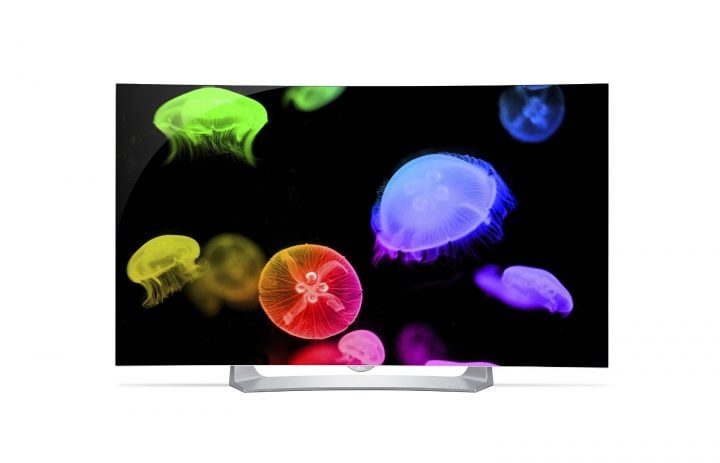 LG 
43-inch LG 1080p 43LF5400 HDTV $298 ($102 0ff – Walmart)
55-inch LG Roku 1080p 55LF5700 HDTV $549 ($100 off – Best Buy)
55-inch LG Smart 4K 55UF6450 UHD TV for $699 ($500 off – Best Buy)
55-inch LG Smart 4K 55EG9100 OLED UHD TV for $1998 ($502 off – Amazon)
55-inch LG Smart 4K 55EG9600 OLED UHD 3D TV for $2999 ($2000 off – Best Buy)
65-inch LG Smart 4K 65UF6450 UHD TV for $999 ($700 off – Best Buy)
65-inch LG Smart 4K 65UF7700 UHD TV for $1598 ($1402 off – Amazon)
Sony
32-inch Sony 1080p KDL32R300C HDTV for $198 (Walmart)
40-inch Sony 1080p KDL40R510C HDTV for $348 ($130 off – Walmart)
49-inch Sony 4K XBR49X830C UHD TV for $799 ($200 off – Best Buy)
55-inch Sony 4K XBR55X850C UHD TV for $1199 ($400 off – Best Buy)
55-inch Sony 4K XBR55X900C UHD TV for $1498 ($1002 off – Amazon)
65-inch Sony 4K XBR65X850C UHD TV for $1999 ($600 off – Best Buy)
75-inch Sony 4K XBR75X850C UHD TV for $3499 ($1000 off – Best Buy)
Samsung
50-inch Samsung 4K UN50JS7000 UHD TV for $799 ($500 off – Best Buy)
55-inch Samsung 4K UN55JS7000 UHD TV for $999 ($600 off – Best Buy)
60-inch Samsung 4K UN60JU7090 UHD TV for $999 ($800 off – Best Buy)
65-inch Samsung 4K UN65JU7100 UHD TV for $1998 ($1002 off – Amazon)
65-inch Samsung 4K UN65JS8500 UHD TV for $1999 ($1300 off – Samsung)
75-inch Samsung 1080p UN75J6300 HDTV for $1998 ($1302 off – Amazon)
Vizio
50-inch Vizio 4K D50u-D1 UHD TV for $598 ($130 off – Walmart)
55-inch Vizio 4K M55-C2 UHD TV for $799 ($200 off – Dell)
65-inch Vizio 4K M65-C1 UHD TV for $1348 ($352 off – Amazon)
70-inch Vizio 4K M70-C3 UHD TV for $1899 ($300 off – Amazon)