Big Moto G Deal Arrives as Moto X+1 Nears
When it comes to finding a good, affordable Android smartphone, there aren't many choices unless you're looking to buy a phone that's aged a few years and has been replaced by newer models. However, the Moto G which was announced in late 2013 is still one of the best budget phones, and is currently on sale.
The Moto G was announced and released late last year it came as quite the surprise. Offering a premium smartphone experience for those on a budget, coming in around $200. Launched after the impressive Moto X, it was the most successful smartphone for Motorola to date. The G is a great phone, but a better, improved Moto G 4 G LTE was also released which is one sale today.
Read: Best Android 4.4 KitKat Phones Under $200
While the Moto G is still an extremely popular smartphone from Verizon Wireless, MetroPCS, and other regional carriers around the US, those looking to grab one for even less than the already low price, we have you covered. The new and improved Moto G 4G LTE is now on sale from Best Buy Stores.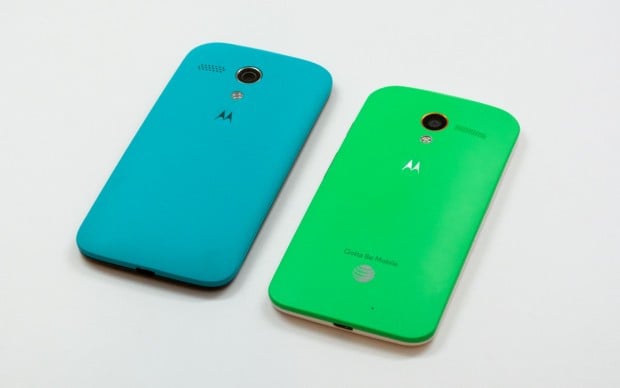 Lately Motorola has been making a lot of waves in the mobile space. First by offering the Moto X last year with over 18 different customization options and colors, wood backs, and more. That was followed up by an equally impressive budget Moto G, and earlier this year the Moto E for truly emerging markets.
The Moto G debuted at $200, and offered a quality 4.5-inch 720p HD display powered by a budget-aimed Qualcomm quad-core processor, 1GB of RAM, and 16GB of internal storage. The smartphone offers a 5 megapixel rear and 1.3 front camera, which are the weakest links to an otherwise impressive all around handset.
Read: Moto G Review
The only two downsides to the phone was the lack of a micro-SD slot, and the Moto G didn't support 4G LTE. It was aimed for pre-paid accounts and budget users, but quickly saw enough success that an improved model was released by Motorola, and that's what on sale this week.
Currently Best Buy is offering the improved Moto G 4G LTE for just $180, outright, no contracts required. This isn't as powerful as the Galaxy S5 or some recent flagship phones, but then they cost over $599. The Moto G 4G LTE retails for $220, but this week Best Buy Stores have it on sale at a huge savings for only $180. Again, this is without a contract from a carrier. The Moto G is $180 outright, making it one of the best options currently available today.
Read: Best Cheap Android Smartphone [July, 2014]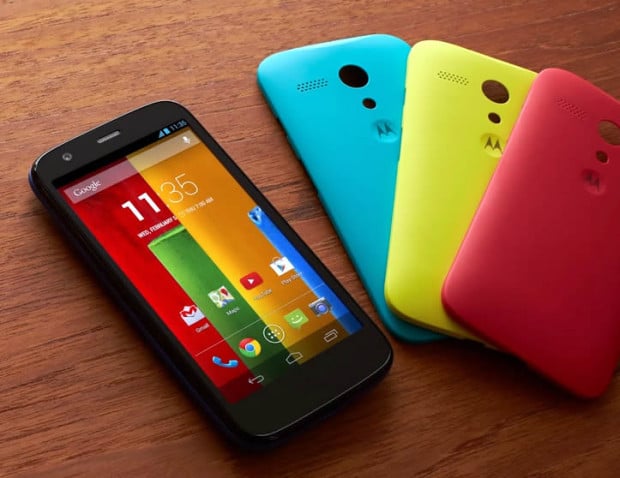 The Moto G 4G LTE still displays as $220 online, but we're hearing this deal is for in-store buyers only. Meaning if you head into your nearest Best Buy you can grab one today.
This could just be a back to school sale to help buyers and get rid of some stock, but Motorola and Best Buy could also be clearing inventory to make room for at least one or two new Motorola smartphones rumored to be announced later this month.
Read: Moto Maxx Rumors Emerge
The Moto X+1 is expected to be announced this month, which is the same time last year the original Moto X was released. It's rumored to offer a large 5.2-inch 1080p HD display, the same customization options, as well as tons of other leather and wood options for the build materials. Making it a rather unique device.
To add even more rumors to the fire we're also hearing a new Moto MAXX is coming this year too, a device which could blend the best of the Moto DROID and Moto X into one, and arrive for all carriers in the United States. Motorola's past releases have all arrived in August, so these Moto G and X deals should continue all month long until new devices arrive.

As an Amazon Associate I earn from qualifying purchases.