Big Moto X Deal Slashes Price by $140
The popular Moto X 2nd Gen was announced and released in September of 2014, and was well received for all the customization with real wood and leather materials for the rear design, not to mention a decent price tag. However, for those who waited that price is about to be even lower starting early next month. A huge Moto X (2014) deal has been announced delivering $140 in savings, and discounts on accessories too.
Motorola's Moto X 2nd Gen was revealed in September then eventually hit most US carriers, and instantly was made popular thanks to the array of customization options mentioned above, and for running stock Android 4.4 KitKat on a bigger, better 5.2-inch 1080p display compared to last years model. If you didn't get one yet, now would be a good time.
Read: Motorola Android 5.0 Update Breakdown
Verizon dropped the price of its Moto X a few months back after it had only been available for a short while, and now just in time for the Valentine's Day shopping spree Motorola has announced a massive Moto X sale, as well as heavy discounts on an array of accessories. Read on for the details and when these deals will be live.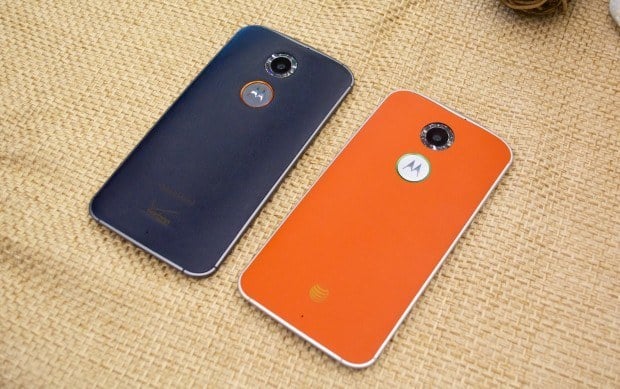 Motorola launched the new Moto X at $99 with a new 2-year contract, or $499 outright, which undercuts all other flagship smartphones available today. That's less than the HTC One M8, Galaxy S5, LG G3, and many other premium smartphones.
We've seen the price drop to $49 on contract before, and during Black Friday a few excellent deals surfaced for the smartphone but they didn't last long. Motorola even had a rather enticing Cyber Monday option that sold out fast. That same deal is back though, for those who missed it or couldn't make up their mind.
Starting on February 2nd Motorola will be offering $140 off a purchase of $499 or more, which is the price of the new Moto X. Meaning those looking to snag it off contract, unlocked, or the Pure Edition (which is already on Android 5.0 Lollipop) you'll get it for only $359 rather than $499, making this one excellent deal and the best price/performance smartphone around.
Then, for those who aren't looking to spend that much cash Motorola is also offering up $50 off purchases of $249, which is the price of the popular Moto 360 smartwatch. Making it just $200 vs the regular $249 asking price. However, there's one small catch to both of these "deals". They aren't instant savings, and instead you'll need to register on their website and get a promo code, then use it when you'd like to receive the savings. 200,000 will be handed out, so you better act fast. Here's the full details and how it all works.
Register on Monday February 2, from 11am – 11:59pm CT OR after 200,000 promo codes have been distributed for a code worth $140 off your pre-tax purchase of $499.99 OR $50 off a pre-tax purchase of $249.99.
You must use a shipping address within the U.S.
On Tuesday, February 3: $100 off $499.99 OR $35 off $249.99 site-wide.
Consumers have until until February 14 at 10:59pm CT to redeem.
This offer excludes Nexus 6, Moto X (2nd Gen.) on Republic Wireless, and the Extended Service Plan. Limit two devices among Moto X (2nd Gen.), Moto G (2nd Gen.), Moto G 4G LTE (1st Gen.), Moto E, and Moto 360. Promotions cannot be combined.
Register for a code HERE.
After the 200,000 promo codes have been given out Motorola will still be offering $100 off the Moto X and $35 off the Moto 360 smartwatch, meaning there are still chunks of cash prospective buyers can save even if they don't get to this deal fast enough. You'll have roughly two weeks, until February 14th to redeem your promo code and earn the savings.
The Nexus 6 isn't a part of this deal, so the savings are mainly aimed at the new Moto X 2014 and the Moto 360 smartwatch. Sadly you won't be able to take advantage of these deals if you were looking to get a new phone on contract, as you won't hit the pricing limit needed to earn the savings. That being said, these are still excellent deals on two of the hottest products released over the past few months.

As an Amazon Associate I earn from qualifying purchases.