Big Xbox One Deal Arrives Ahead of the Holidays
Best Buy, the United States' largest electronics retailer, has a pretty stellar Xbox One deal for anyone who already plans to upgrade to the console this holiday season and doesn't want to wait. Anyone who has an Xbox 360 already stands to save at least $150 off the Xbox One's already low price tag.
The big Xbox One deal at Best Buy started this past Sunday. It'll last until October 3rd and is the best savings to be had on the console right now. The Xbox One is Microsoft's all-in-one entertainment system. Like the Xbox 360, it has games and entertainment apps. The games available on the Xbox One look better and often offer more features. The console is also able to directly connect to cable boxes and TV tuners for a seamless live television experience. Cheap bundles start at $349 without any explicit Xbox One deals.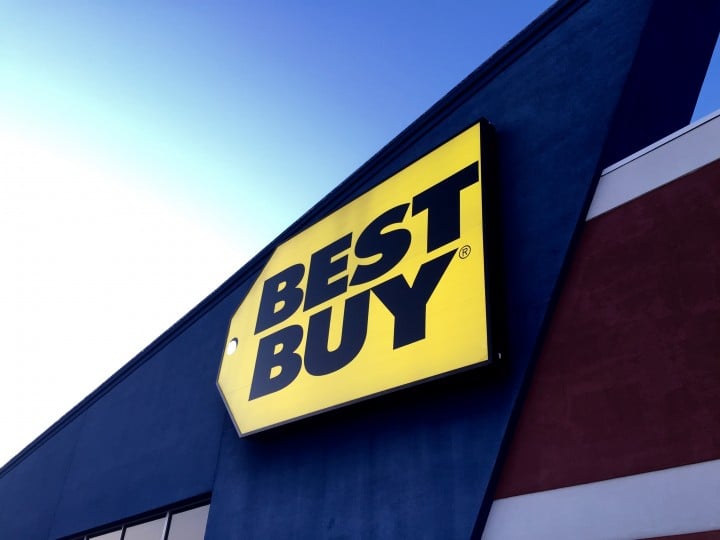 Any one who trades-in an Xbox 360 or a PS3 saves $150 toward the cost of buying a new Xbox One console bundle. That's pretty impressive as trade-in values for the Xbox 360 and PS3 have fallen hard in recent months. With this Xbox One deal, users who trade-in their Xbox 360 can pick up the Xbox One Gears of War Ultimate Edition Bundle for $200 before taxes and fees. For comparison, the PS4 costs $399 with a game. Best Buy sells the $399 Limited Edition Forza Motorsport 6 Xbox One and the Xbox One Limited Edition Halo 5 guardians Bundle for $499.
Unfortunately, taking advantage of this Xbox One deal requires that users have a fairly modern Xbox 360 console. The terms of the conditions call out the Xbox 360 250GB E Series console and the PlayStation 3 250GB Slim console by name. What this means is that users with the original Xbox 360 and second generation Xbox 360 designs are out of luck as far as savings is concerned. They can still trade their console in, but won't get the same amount of savings other people do. Microsoft announced the Xbox 360 E back in 2013 when it released the Xbox One.

Before attempting to take advantage of the Xbox One deal, Best Buy is asking users to make sure they have what they need to make the trade a success. Best Buy doesn't take broken Xbox One consoles to repair them. Users need to have the main accessories that came with their Xbox 360: a single Xbox One wireless controller and the console's power adapter. The Xbox 360 can't have been modified in any way. Best Buy employees will check the seals on console and make sure its in working order.
The retailer is splitting the value of the deal between two payment options. $75 of the Xbox One deal is a gift card that shoppers can use on anything available at Best Buy. The other $75 is a coupon that can only be redeemed on the Xbox One. Shoppers can only take advantage of this Xbox One deal once.
For those that have an Xbox 360 E, this is a pretty amazing deal. Look for more Xbox One deals like this to arrive soon as Microsoft and its retail partners try to build on the fall gaming season. Microsoft is hoping that a line-up stacked with great third-party titles and exclusive games will lure more Xbox 360 users into joining the ranks of Xbox One owners. It's bundling games with most consoles at absolutely no extra charge.
Read: Which Xbox One Bundle Should You Buy?
It also plans to introduce the New Xbox One Experience this November. This software completely changes the Xbox One interface, making it look almost like an Xbox 360. The software update also includes Backwards Compatibility. Backwards Compatibility allows users to place Xbox 360 games in their Xbox One and unlock a digital version that works just like the original did on their old console. From November on, games added to its Xbox Live Gold service for the Xbox 360 will be titles that are transferable to the Xbox One.
All this week Microsoft is unveiling new Xbox One bundles. As such, it's probably a good idea to take advantage of the savings then holding off on choosing a console bundle until this Friday when we all have a more complete look at Microsoft's holiday offerings.

This article may contain affiliate links. Click here for more details.