7 Biggest Apple Annoyances
Apple is known as a company that makes some pretty great products, but there are a handful of annoyances that many Apple users are familiar with. Here are the seven biggest Apple annoyances that users have to deal with.
The iPhone, iPad, Apple Watch, MacBook, etc. are all great products from Apple. In fact, the company has taken great strides to deliver products that aren't necessarily the first in their class, but are the best at what they do.
The iPhone wasn't the first smartphone, but it started a revolution that other smartphone manufacturers are following closely. The same goes for the iPads — it wasn't the first tablet, but it started the trend that has made tablets so popular today.
However, while Apple aims to be the best, they can't do everything perfectly, and just like you and me, Apple is human.
Read: 8 Exciting Apple Products for 2015
The company has a lot of cool products that are insanely popular, but Apple users would be lying if they said they had no annoyances with Apple products. In fact, there are a handful of annoyances that most Apple users can agree on.
Here are seven Apple annoyances that you probably experience yourself.
No HDMI Cable with the New Apple TV
Not having an HDMI cable included with a set-top box, gaming console, etc. is actually pretty common, and usually it's forgivable because HDMI isn't the only way that you can connect that device to your television.
However, the new Apple TV requires an HDMI connection to your television and that's the only way to connect it, so you might think that there's an HDMI cable included in the box, right? Nope.
We're not quite sure what the reasoning behind this decision was at Apple HQ, but it's kind of dumb that the new Apple TV doesn't actually work at all right out of the box. Instead, once you find out that there's no HDMI cable, you have to go back out to the store and spend more money to buy one before you can actually start using the new Apple TV.
Luckily, there are a lot of great places where you can buy cheap HDMI cables, as your wallet is probably empty after spending the $150-$200 on the new Apple TV.
Charging Port on Bottom of the Magic Mouse 2
Apple recently refreshed its Magic Mouse by putting in an internal lithium-ion battery that's charged using a Lightning cable instead of having to replace it with alkaline batteries.
That's not the annoyance, though, as many newer mice are moving towards this situation with internal batteries. The annoyance is that the charging port for the Magic Mouse 2 is on the bottom.
This means that you won't be able to use the won't while it's charging. Again, we're not sure how this design made its way through the approval list, but pretty much every mouse in existence that you have to charge has the charging port at the front of the mouse, allowing you to use the mouse even while it's charging.
Granted, it's probably not as huge of a deal as I'm making it out to be, but I feel like it should've been an easy design decision for Apple. Instead, it's almost like they went out of their way to be different and just said, "What the hell, let's put it on the bottom!"
The good news is that just two minutes of charging will give the mouse around nine hours of battery life, which is enough to get you through the day and be able to charge it overnight.
An Obsession to Make iMacs Thinner
iPhones, iPads, MacBooks, and any other portable device has every chance to benefit from a thinner design, but I'll never understand why Apple strives to make its desktop computers as thin as possible.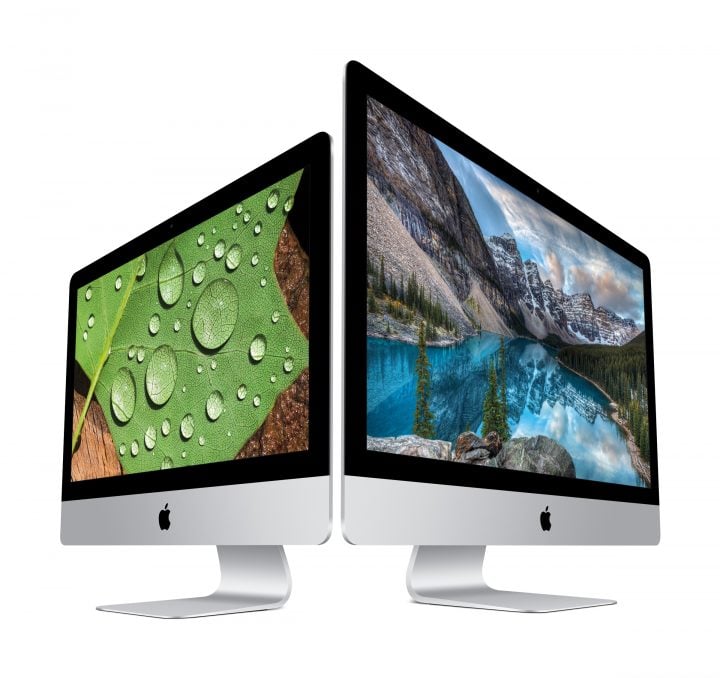 The newer iMacs are razor-thin around the edges and Apple loves to show that off, but they're not really fooling anyone, since the overall thickness around the middle is the same as it has always been for the iMac.
Granted, it's probably just a matter of improving the look and design of the iMac, which is great but it's slowly starting to get to a point where Apple doesn't need to make its iMac thinner.
iMacs stay in one place for the most part, which means they don't need to be portable by any means. Sure, I can understand making iMacs smaller in a way to reduce the overall footprint and make more room on your desk, but it doesn't need to go to insane levels to the point where Apple is using extra-proprietary hardware and soldered components to make that happen, which brings us to the next annoyance.
Soldered Components That Prevent DIY Upgrading
Desktop computer used to be a playground for those that wanted to upgrade computers themselves, but things have changed since then.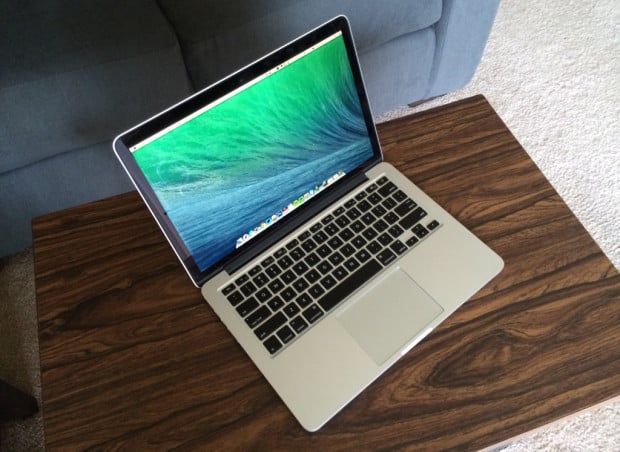 For the longest time, you were able to easily replace the memory and hard drive in MacBooks, and on iMacs you were able to easily swap out the memory (with a bit of know-how and patience you could also change out hard drives and other components on older iMacs).
However, those days are pretty much over, and if you want to upgrade anything, well…you can't. You can customize the specs of a MacBook or iMac before you buy it, so if you want more memory, you can add it to your configuration when you go to purchase on Apple's website, but there's no looking back after that.
I try to tell myself that Apple uses proprietary hardware and soldered components in order to make its products thinner and more portable, but Apple would be lying if it said that charging a ton of money for more memory wasn't a nice bonus.
16GB iPhones & iPads
16GB iPhones and iPads used to be plenty of storage space in the earlier years, but now it's a joke.
Of course, there are certainly some users out there that can still get by with 16GB of storage and don't need more than that, but to not make 32GB the new entry-level storage tier and instead get rid of it seems like a blatant business tactic to get buyers to spend more money for the higher storage tier.
Read: Why You Shouldn't Buy the 16GB iPhone 6s
Granted, 64GB iPhones and iPads are now the same price as what 32GB models used to be, so you're getting more storage for the same price, but only if you spend $100 more than the starting price.
32GB was the sweet spot for many users, and now it's a thing where 16GB is too little and 64GB is too much. By simply making 32GB the new entry-level storage tier, Apple would make a lot of users very happy.
iTunes
iTunes is simply just one big annoyance. Anyone that hasn't had problems with iTunes is a very lucky user.
While it's particularly worse on Windows, it can be just as bad on its native OS X platform. Many times I've experienced random freezes when syncing apps to and from my iPhone. Another editor on the team even has constant issues with iCloud Media Library errors popping up.
Furthermore, managing podcasts is more difficult and deleting them from playlists is almost impossible. Plus, Apple Music integration is something that needs to be segregated from iTunes altogether. Frankly, I think Apple Music on the desktop would benefit more as its own dedicated app anyway.
"Other" Storage Space
The infamous "Other" storage space on your iPhone, iPad, or Mac is something that still remains a mystery to this day, and while there are a few things you can do to try and free up this storage space, sometimes it just never goes away.
You can find out how much space you have in "Other" by plugging in your iOS device and opening up iTunes. Go to the device summary page and you can see what exactly is taking up space on your device. You can also see the different categories, such as Apps, Games, Music, Movies, TV Shows and that mysterious category known as "Other."
Pretty much any file that doesn't fit into the other categories go into "Other." In other words, it consists of data on your iOS device that aren't apps, photos, music or videos. iOS settings and data usually fit into this category as well, as does Safari cache, Siri cache, reminders, notes, stocks, weather data, email, text messages and iMessages, but darned if you can clear it out and free up storage space.

This article may contain affiliate links. Click here for more details.