Biggest No Shows of Mobile World Congress 2013: Rumors That Didn't Come True
MWC 2013's biggest sasquatch may be Nokia's much rumored and highly anticipated Nokia EOS smartphone with a 41-megapixel PureView sensor for Windows Phone 8. The device was rumored prior to the show to come with a new unibody machined aluminum frame that's slimmer than the flagship Nokia Lumia 920 and pack a 41-megapixel sensor from the Symbian-powered Nokia 808. An MWC 2013 announcement of such a device would come on the year anniversary of the announcement of the Nokia 808, which broke ground in the camera phone department with its large sensor and pixel-packing technology at last year's MWC.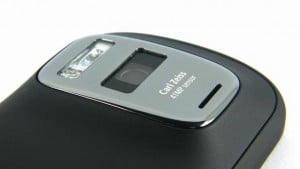 Instead of focusing on the high-end market at MWC, Nokia chose instead to focus on the mid-range and entry-level segment. The company announced a Nokia Lumia 720 (mid-range) and a Lumia 520 (entry-level), with the latter also headed to T-Mobile USA. According to Nokia's nubering convention, the higher the number, the more features the device would pack. As it stands, the Lumia 920 remains the flagship for now.
Stealing MWC's Thunder
And Nokia's not the only one not making a big splash at Mobile World Congress. Like other trade shows–CTIA, CES, and MacWorld–MWC is beginning to show some slow downs as manufacturers are now looking to private events to unveil products on their own schedules, rather than rushing products to meet trade show deadlines.
One such example of this is Samsung, which actually took to Mobile World Congress to announce not a flagship smartphone, but a date to announce its Galaxy S4 smartphone. That's right, at MWC 2013, Samsung announced the Galaxy S4's announcement date, which is a bit unusual.
And Nokia's other rival, HTC, chose a private event in New York City days before MWC to announce its flagship HTC One smartphone, though HTC did have an announcement at MWC. Like Samsung's curious 'we're announcing the date for our next flagship,' HTC told attendees that the HTC One will be its one and only flagship for the year.
A Second Nokia No Show
A second rumored Nokia Windows Phone 8 Lumia model that did not make it to Mobile World Congress would be Verizon's variant of the flagship Lumia 920. It's been rumored that AT&T had a time-limited exclusivity in the Lumia 920 and its image-stablized PureView camera technology, and the time is up. Unfortunately, that remains to be seen and Nokia didn't announce the rumored Nokia Laser for Verizon's 4G LTE network in the U.S., giving AT&T an even longer exclusivity over the 920.

As an Amazon Associate I earn from qualifying purchases.