Black Friday 2011 Buying Guide Roundup: From Apple to Xbox 360
As you head home for Thanksgiving and begin to gather around the turkey, talk is sure to turn to Black Friday deals. We want to make sure you can help out your family, so the team has rounded up all of our Black Friday guides and deals in one spot so you get the best deals with the least effort.
Black Friday 2011 continues the trend of good online deals, and we expect that many of the deals you see will be available sometime between Midnight and 5 AM Eastern time on store websites.
Whether you are looking for Apple Black Friday deals, or deals on the Xbox 360, we have you covered. If you want to earn some extra points, I suggest sharing this guide with your friends and family using the sharebar to the left. There is no shame in telling them which deals would be the best presents for you. None at all.
Black Friday 2011 Buying Guides
Black Friday 2011 Tablet Deals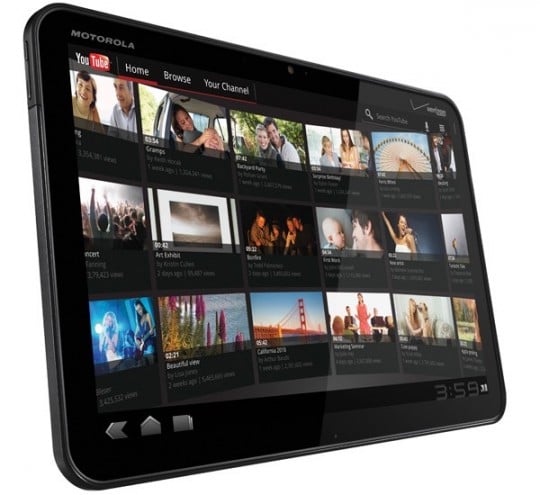 Our in house expert K.T. Bradford goes over the numerous Black Friday tablet deals available for 2011 and helps you figure out the good the bad and the ugly. No need to spend hours searching online, this guide shows you which tablets are worth losing sleep to get, which are a good deal if you don't have to wait in line and shows you which Black Friday tablet deals to run away from.
Apple Black Friday 2011 Deals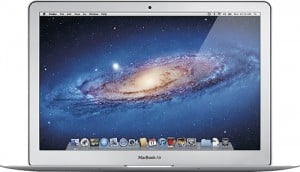 Apple has announced that they will offer a special day of savings on Black Friday 2011, but these deals aren't going to be doorbuster-worthy. If you really want to save on a new Apple notebook, iPad or iPod, you should check out What to expect from Apple on Black Friday. We also have a number of Apple MacBook Air and MacBook Pro Black Friday deals you can buy right now.
Black Friday 2011 eReader Deals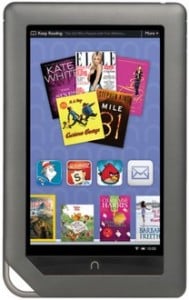 Can't decide on a Nook Color or a new Kindle for your Black Friday buy of the year? I show you the best Black Friday eReader deals for 2011, and help you figure out which deals are actually discounts worth going after. From the Kindle 3G to the Nook Color and possibilities of Kindle Fire Black Friday deals, this guide has it.
Black Friday 2011 Notebook Deals
Our team at Notebooks.com has looked through every leaked Black Friday ad for 2011 to find the best Black Friday notebook deals. With listings by price range, you don't even have to waste time looking at the bad deals because we didn't include them. We have links to many models online so that you can research your Black Friday laptop deals now, and even links to some Apple Black Friday deals you can buy right now. Deals start under $200, and for the first time in years, the $198 Black Friday laptop isn't complete crap.
Black Friday 2011 Netbook Deals
If netbooks are more your style, and price range, the team at Notebooks.com also rounded up the Black Friday netbook deals for 2011 into one easy to browse post. We also give you some advice on avoiding those Sylvania netbooks that are more trouble than they are worth — even at just $75.
Black Friday 2011 iPod Touch Deals
A perennial favorite, the Black Friday iPod Touch deal is an excellent post for anyone who needs to get an iPod Touch for Christmas. We highlight the best deals, so that you can score the 8GB iPod Touch for $195 on Black Friday 2011, and get a $50 gift card too. Most of these iPod Touch deals can be found online.
Black Friday 2011 Video Game Deals
We have the best Black Friday deals on the Xbox 360, PlayStation 3 and Wii console systems. The best deals com in bundles, but we also have deals on the Kinect add on, if you want to upgrade your current console without spending too much. We expect many of these deals to be available online and many to be matched by Amazon on Black Friday.
Black Friday 2011 Smartphone Deals
While there are not too many Black Friday smartphone deals to be found for upgrading customers, Amazon Wireless is pulling out all of the stops for anyone switching to another carrier. You can get any smartphone they sell (they don't carry the iPhone 4S) for just a penny. Even better? If you add a hotspot plan to certain phones, you can get a $100 Amazon credit!
Black Friday Strategy and Advice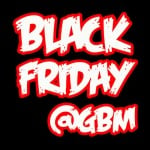 Now that you know where the good Black Friday 2011 deals are, be sure you check out these helpful posts that will show you how to avoid ripoffs, shop like a pro and figure out what time Black Friday sales start.
Black Friday Store Hours and Online Sale Starting Times – Thanks to our friends at CouponSherpa, we know when most Black Friday deals will be available online. The bad news, you need to get up early or stay up late to get most Black Friday deals.
Black Friday Retail Ripoffs – Make sure you don't get burned by these common Black Friday retail tricks that are designed to make retailers richer and send you home with a lighter wallet.
Why You Shouldn't Buy a Smartphone on Black Friday – Adam Mills explains why Black Friday is not the best time to look for a new smartphone, even with penny smartphone deals.
9 Tips to Shop Black Friday Like a Pro – My best tips and tricks to help you make the most of any Black Friday shopping event. Take a look at what I share around the Thanksgiving table.
—
Stay tuned for more Black Friday deals and coverage as we approach November 25th, 2011.