Black Friday eReader Deals 2011: Nook, Kindle and More
Black Friday eReader deals are quite common this year, but make sure you do your homework before you buy an eBook reader on Black Friday.
To help you sort out the good from the bad, we've rounded up our favorite Black Friday eReader deals on Kindles, Nooks and other brands, so you can get a good deal in 2011.
Keep in mind that many new devices like the Kindle Fire and the Nook Tablet won't be drastically discounted, but we will expect to see sales on other versions of these popular eBook readers and their accessories.
We even have a few deals you can get right now, so that you don't have to line up on Black Friday.
Kindle Black Friday Deals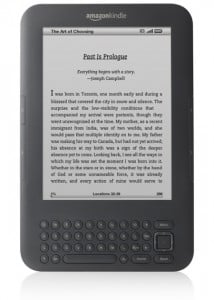 The Kindle is one of the most well known eBook readers out there, with access to millions of books, newspapers and other periodicals. Select models come with free 3G cellular connectivity that allows you to download eBooks anywhere your cell phone has service.
Kindle Keyboard 3G w/ Special Offers – $90 – NOW
You can go to Best Buy today and save $50 on the Kindle Keyboard with 3G eReader. This is the special offers model, which shows ads on the display when you are not reading. This is a very good deal, especially since you don't have to wait for Black Friday lines. The deal is available in Best Buy Stores only.
Kindle Keyboard 3G w/ Special Offers – $85 
Target is offering the Kindle Keyboard with 3G and WiFi for just $85 on Black Friday. This deal is currently set up for in store only, but you may see a small quantity available for purchase online on Black Friday. This Special Offers version shows ads on the sleep screen.
Kindle WiFi w/ Special Offers – $79 + $15 Gift Card  
The Kindle WiFi with Special Offers also shows ads when you are not reading, but unlike the deals above, you can only download books when you have a WiFi connection available. This will be sufficient for many people. The $79 price is the everyday price, but with $15 in Staples gift cards, makes for an attractive price.
Kindle WiFi with Special Offers – $79 + $10 Gift Card
Radio Shack offers the Kindle WiFi with Special Offers for the retail price of $79, but offers a $10 gift card with purchase, and 50% off of an accessory bundle. Not worth waiting in line for alone, but if you are going to Radio Shack for another Black Friday deal.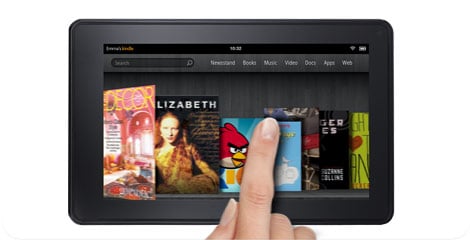 Kindle Fire $199 + $20 Off any M-Edge Case
The Kindle Fire isn't discounted on this deal, but if you purchase your Kindle Fire on Black Friday, you will be able to purchase a M-Edge case for $9.99 (savings of up to $20). The deal is good on Black Friday at Office Depot. M-Edge makes nice cases, and several are included in our 25 Hot Kindle Fire Cases roundup.
Kindle Fire Black Friday Deals
In the end, if you want a deal on the Kindle Fire, you should keep an eye out for limited run deals on Amazon.com and on Woot.com during Black Friday. We don't expect many sales on the Kindle Fire because it is so new, but Amazon may surprise us.
Nook Black Friday Deals
Nook eBook readers connect to the Barnes and Noble bookstore, and offer access to millions of books. You can find deals on the eInk Nook SimpleTouch and on the color screen Nook Color. eInk books are best for outdoors, while those who like to read at night or in dark locations will enjoy the screen on the Nook Color.
Nook Simple Touch Reader – $79.99 
You can get the latest Barnes and Noble Nook Simple Touch for $20 off at Best Buy and in Barnes & Noble stores on Black Friday 2011. This deal gives you an eInk reading experience that B&N claims is 25% faster than the competition. The version sold in B&N stores is a limited edition with a white border – bonus. With sharp text and long battery life this is a good deal, but probably not worth waiting for in line unless you are buying something else too.
Nook Color – $150 (Refurbished) – Now
If you are OK with a refurbished Nook Color, and really there's nothing to worry about, you can score a great deal right now. Barnes and Noble sells refurbished Nook Color eReaders on eBay for just $150. This is the best price we have seen on the Nook Color by $50, and there's no need to wait in line. The Nook Color comes with a one year limited warranty.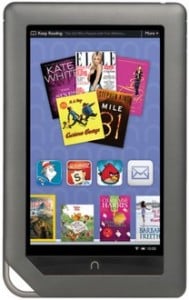 Nook Color  – $199 + $25 Gift Card
Don't get fooled by the $50 price drop printed next to the Nook Color on the Staples ad, this eReader/Tablet is already $199. What makes the deal attractive is the $25 Staples Gift card that you will get at checkout. The Nook Color is great for reading in dim light, reading magazines and a software update should give you access to Netflix and Hulu soon.
Nook Color – $199 + $20 Gift Card
The 7″ color screen on the Nook Color makes it a very attractive eBook reader, and this deal includes a $20 Radio Shack gift card. This is the same model available at Staples with a $25 gift card.
Nook Tablet Black Friday Deals
So far, we haven't seen any Black Friday deals on the Nook Tablet, but we may see Barnes and Noble offer some last-minute discounts on a select number of Nook Tablets.
—
While you will see a number of other eReader deals on Black Friday, you should research your purchase. The most important aspect of an eReader is the ability to get the books you want and read them easily. Not all eBook readers will allow you to get to the same books.
If you need help deciding, check out the following reviews and comparisons;
Stay tuned for more Black Friday advice and buying guides.

As an Amazon Associate I earn from qualifying purchases.