Black Friday Madness: Are You Ready?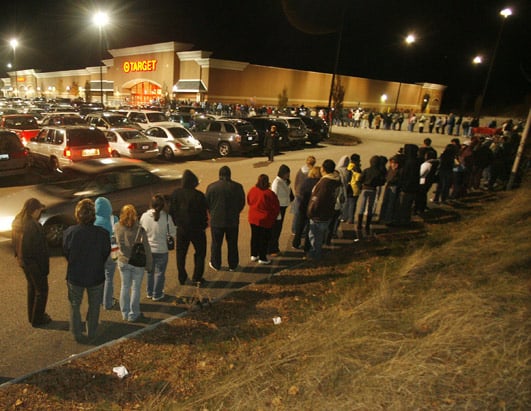 Black Friday is just around the corner here in the US. After you gobble up your turkey and dressing, watch some football, and do whatever you do on Thanksgiving Day, you know what comes next. Deals, deals, deals. That you have to usually stand, stand, stand, in line for.
I've never been a big Black Friday participant because my job as a theatre director usually finds me in dress rehearsals for a show that is opening the next day. That feels like some sort of Black Friday in and of itself and this year is no different as we get our production of A Christmas Carol ready for its debut on Saturday. But I know that many are planning, scheming, and some are even camping out to try and land the best deals on whatever they are looking for.
If you're looking for info on which deals are where, you should check out our sister site, Notebooks.com. They've got an amazing run down of deals from everywhere. I've been watching these work like demonic Christmas elves to bring you the coverage and they've done a great job. I don't think you'll find more comprehensive coverage of what deals are where than at Notebooks.com
Speaking of Black Friday, how many of you participate in this annual rite? Let us know.

This article may contain affiliate links. Click here for more details.