Black Ops 3: 9 Things to Know After A Month
Call of Duty: Black Ops 3 has been out for four weeks, and after a month of play it's time to catch you up with our Call of Duty: Black Ops 3 review so far and the important information that you need to know about playing, winning and enjoying the game.
We spent the last month playing Black Ops 3 on the Xbox One, but much of this review and look at key details is pertinent on the PS4 and PC as well.
There is a new Call of Duty game every year, but there is not a new Black Ops installment each year. Treyarch delivers a fast paced shooter that incorporates the vertical elements from recent games, with a good balance and a focus on fast and furious gun fights.
With a month in, and multiple special Black Ops 3 Double XP weekend events under our belt, it's time to look at what we've learned and to look at what's coming from December updates and forward to Black Ops 3 DLC release dates.
If you are just getting ready to play, we have you covered with Black Ops 3 deals that can help you save on the game on disk or digital.
Here's our Call of Duty: Black Ops 3 review after a month, the latest details about the game and key information that will help you decide if Call of Duty: Black Ops 3 is worth buying.
Call of Duty: Black Ops 3 Review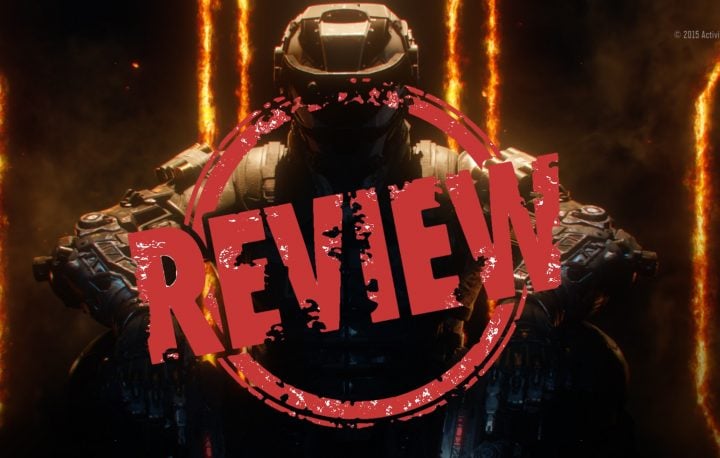 Every year I buy the new Call of Duty game and within three weeks I'm back to Madden or an open world game. This year it is different. I cannot get enough of Black Ops 3 multiplayer.
I'm not amazing at it, but despite the complaints you may read online, the game is impressively balanced even for an average player. I don't win every gun fight and I lose some I think I should win, but the overall feel of the game is spot on.
Treyarch continues to tweak the game with weapons updates and recently they delivered patches to fix exploits including users who were ruining Gun Game by leaving their player in a game all night to mine cryptokeys.
After four weeks of playing Call of Duty: Black Ops 3 I am still unlocking weapons and attachments, but I've played enough to know that this is an incredibly fun multiplayer experience that is worth every penny.
The single player experience is better than it has been in previous iterations of Call of Duty, but I can't tear myself away from multiplayer to finish it just yet. I haven't played the Zombies mode yet, so you'll need to look elsewhere for a review of that game style.
I am hopeful that Treyarch and Activision can continue to upgrade the Servers, which have gone down several times this month, but overall it has not been as big of an issue as it was with Call of Duty: Advanced Warfare.

This article may contain affiliate links. Click here for more details.