BlackBerry 10 Contacts App to Aggregate Info From the Social Network
It looks like Research in Motion will be taking a page out of Windows Phone's and Android's playbook as far as the Canadian smartphone manufacturer's BlackBerry 10 contacts app goes. The new contacts app in BlackBerry 10–new devices based on this next-generation mobile platform based on the QNX core are expected to arrive sometime in 2013–will be pulling in additional contact details and information from the Internet and various social networking services, like Twitter and Facebook.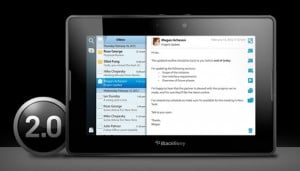 According to a report on Reuters where the news agency interviewed RIM developer T.A. McCann, "the built-in contacts app on BB10 will aggregate all contact information, status updates and meetings for a contact in one place. It will also pull in any current status updates from contacts on Facebook, Twitter and other places giving users a wealth of up-to-date information on their contacts."
The feature to aggregate contact information from varying public sources on the Internet has been a popular feature on Android smartphones and Microsoft tied in Facebook, Twitter, and LinkedIn contact information on its Windows Phone platform through an innovative 'People Hub' feature to manage contacts.
McCann comes to RIM from that company's acquisition of Gist; he says that Gist's contact management solutions will begin to appear in BlackBerry 10 devices as a result of that acquisition and that many of the features have been built into the BlackBerry PlayBook tablet already.

As an Amazon Associate I earn from qualifying purchases.