BlackBerry 10 Developer Handset Gets Pictured
Later this week, RIM will be putting a BlackBerry 10 developer device into the hands of developers. Over the weekend, photos of that device leaked giving a clear view of the device that the company is expected to hand out tomorrow at its BlackBerry Jam event in Orlando, Florida.
The photos were brought to the surface by CrackBerry and they show off RIM's upcoming BlackBerry 10 Alpha developer device, a device that will not be landing in the hands on consumers.
This is not what the first BlackBerry 10 device will look like when RIM finally puts one onto shelves, something that is expected to be take place during the month of October.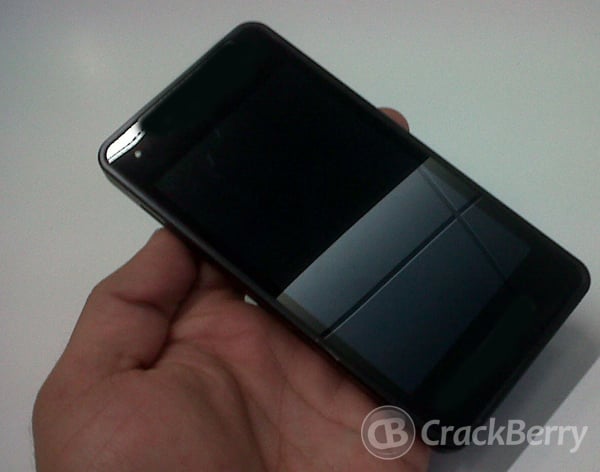 Unfortunately, the photos show a device that isn't powered on so we don't get a glimpse at the new software or the resolution of the display. Fortunately, we should only have to wait a mere 24 hours before we see what RIM has up its sleeve.
The device itself is nondescript as it has an all-black finish with no branding other than a big BlackBerry symbol on the back. It's also fairly thick.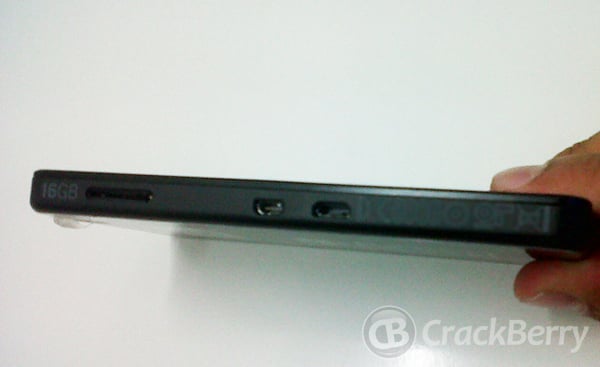 Of course, the hardware isn't what's important here, it's the software and the software that will be on board is the latest from RIM. The software will be in Alpha status which means that it likely won't be the OS found on the first BlackBerry 10 consumer grade devices but it will give us a glimpse at what we might expect in the future.
This device is meant to familiarize developers with the software as it will introduce the BlackBerry 10 Native SDK, WebWorks SDK, Adobe Air SDK, and Android SDK.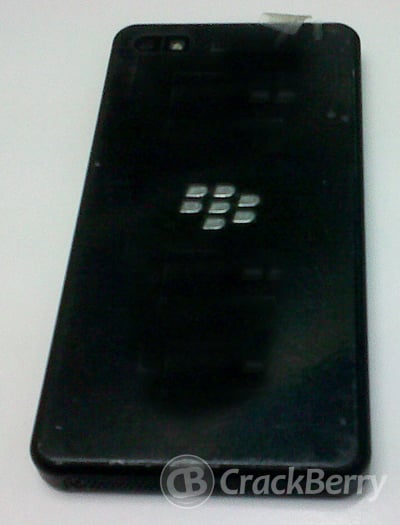 BlackBerry 10 is going to replace BlackBerry 7, RIM's current operating system, but it won't be doing so until later on this year. Currently, RIM is rumored to be aiming for an August unveiled of its first BlackBerry 10 device with the same device slated to launch on shelves during the month of October.

This article may contain affiliate links. Click here for more details.