BlackBerry 10 Phones Won't Arrive Until Late 2012
RIM's Co-CEO Mike Lazaridis, while speaking on the company's earnings call today, confirmed that devices with RIM's upcoming BlackBerry 10 operating system (formally known as BBX) won't be arriving until the latter half of 2012. The reason? According to Lazaridis, it's because the company is going to be outfitting the devices with a new chip set.
This announcement comes just days after images of what is believed to be RIM's first BlackBerry 10 powered slider, the BlackBerry Milan, leaked to the surface and several weeks after another BlackBerry 10 phone, the BlackBerry London, emerged from hiding.
Lazaridis stated that the chipset it wants in its new BlackBerry devices, one that he says will provide optimal efficiency and battery life, will not be available until mid-2012 and thus, that latter part of 2012 time frame.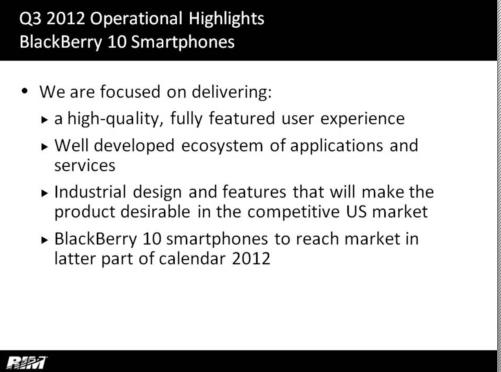 Obviously, this is not what you crackberries out there wanted to hear but hey, at least it looks like RIM is committed to making powerful phones.
Phones that will hopefully be on par with the competition when they arrive.
Via: CrackBerry

As an Amazon Associate I earn from qualifying purchases.