BlackBerry 9930 Now Available on Verizon
True to earlier rumors, Verizon Wireless has launched Research in Motion's latest flagship BlackBerry Bold 9930. The smartphone will cost $250 with a two-year contract–no rebates required. The world-phone BlackBerry will work on Verizon's 3G CDMA network here in the U.S. and on a GSM or CDMA network while traveling.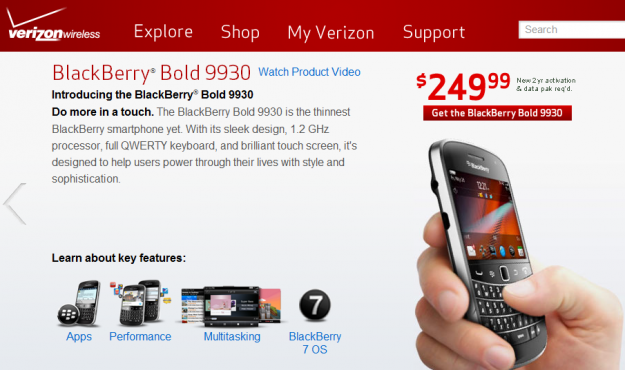 The device retains the traditional BlackBerry Bold keyboard, like on the previous generation BlackBerry Bold 9650, but also adds a high resolution touchscreen and the new BlackBerry 7 operating system on top of the mix.
The device is similar to the GSM-only BlackBerry Bold 9900. The BlackBerry Bold 9930 is also expected to be headed to Sprint as well in the U.S.

As an Amazon Associate I earn from qualifying purchases.