BlackBerry Bold 9900/9930 Not Coming until August?
It looks like a release of RIM's freshly announced BlackBerry Bold 9900/9930 aka the BlackBerry Bold Touch won't be launching any time soon as it apparently has been delayed until sometime during the month of August.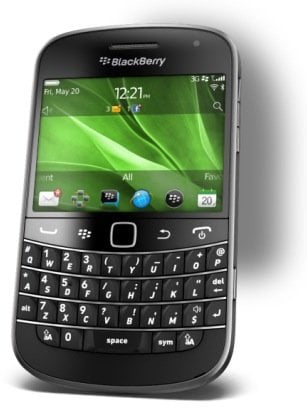 Two days ago at its BlackBerry World conference, RIM announced the highly anticipated device but failed to give it a release date only saying that it would come at some point this summer.  Speculation has rested on either June or July as probable launch months.
Well, it looks like RIM is going to be waiting until the very last part of summer to push this thing out onto shelves with the original launch of the device getting delayed for unspecified reasons.  Not good if you were hoping to get your hands on this device in the near future.
If that wasn't enough bad news, it also looks like the BlackBerry Touch, the BlackBerry Torch 2 and the BlackBerry Curve Touch won't be announced until October when RIM's DevCon conference rolls around.
T-Mobile is the only carrier to confirm that it will be carrying the new BlackBerry Bold.
(Via BGR)

As an Amazon Associate I earn from qualifying purchases.