BlackBerry Bold 9930 Appears Headed to Verizon (Photos)
Way back in June, RIM announced a device called the BlackBerry Bold 9900/9930 that the company said would be arriving this summer. Shortly afterward, there were mysteries abound. What carriers would the device head to and when? Well, we're still unsure about a launch date but we do know that the Bold 9900 will be heading to T-Mobile and now we apparently have a destination for the Bold 9930.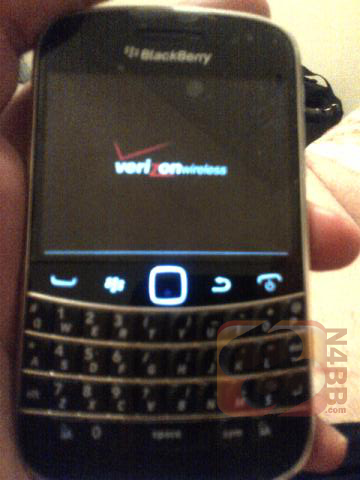 N4BB has procured some photos of the Bold 9930 which clearly show off a Verizon boot screen which is a pretty good sign that this device will be headed Verizon's direction at some point in the future.
The future of course is cloudy. We've heard August and we've also heard September. In any event, we're at least several weeks away from a release but it's nice to know that one of RIM's most exciting devices is likely going to be hitting Verizon.
If only it had 4G LTE.

As an Amazon Associate I earn from qualifying purchases.