BlackBerry Bold Touch Appears In First Video
At long last, the BlackBerry Bold Touch has moved from still pictures to the big screen as it has shown up in its very first video today.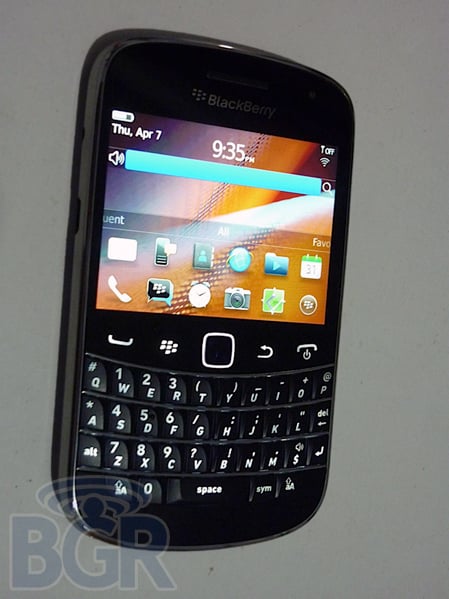 While the Bold Touch has previously leaked out in photos, this is the first time it has been seen on video. Unfortunately, it's a mere 24 second clip but it does give potential owners a better sense of what they will be getting into come summer.
The Bold Touch is expected to be announced next month at BlackBerry World with an anticipated release date falling somewhere in June or July.
As far as specs are concerned, the Bold Touch will be coming with 8GB of internal memory with 768MB of RAM, a 2.8 VGA display with 680 x 480 resolution, a 5MP rear camera with HD recording, a capacitive screen and a optical trackpad, and Bluetooth 2.1 support.
(via BGR)
—
BlackBerry Bold Touch Video
https://www.youtube.com/watch?v=zT0CDOXjUng&feature=player_embedded

As an Amazon Associate I earn from qualifying purchases.