BlackBerry Bold Touch Full Spec Sheet Leaks Out
Yesterday, the BlackBerry Bold Touch appeared in an early hands-on, complete with a bunch of photos and today, CrackBerry got a hold of a full specification sheet for the upcoming device.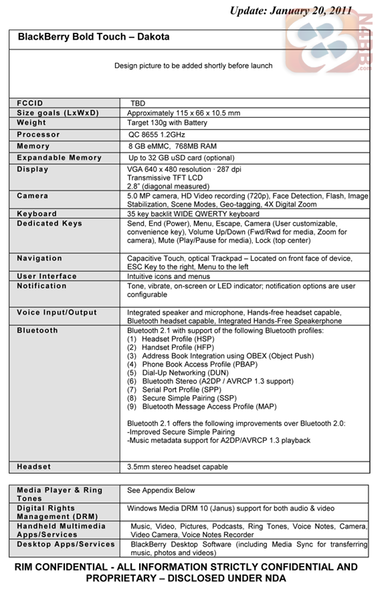 Before today, we've had a pretty good idea about what the BlackBerry Bold Touch is all about but this little sheet clears a lot more up and gives us a pretty good look at what appears to be a pretty good device in the making.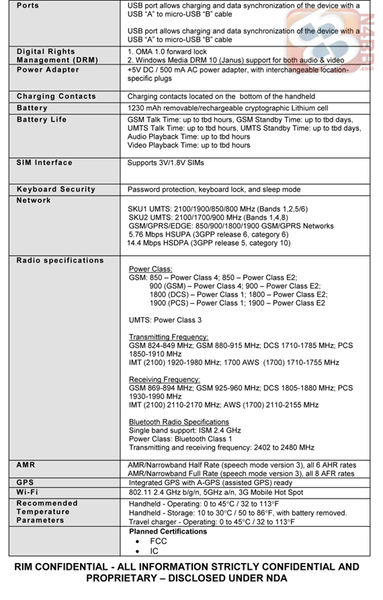 Touching on some of the main specs, we can see that the Bold Touch will be coming with 8GB of internal memory with 768MB of RAM, a 2.8 VGA display with 680 x 480 resolution, a 5MP rear camera with HD recording, a capacitive screen and a optical trackpad, and Bluetooth 2.1 support.
The last document states that the specifications listed here are subject to change, but this seems to be a very accurate good glimpse at what we'll see when this bad boy hits shelves at some point this summer.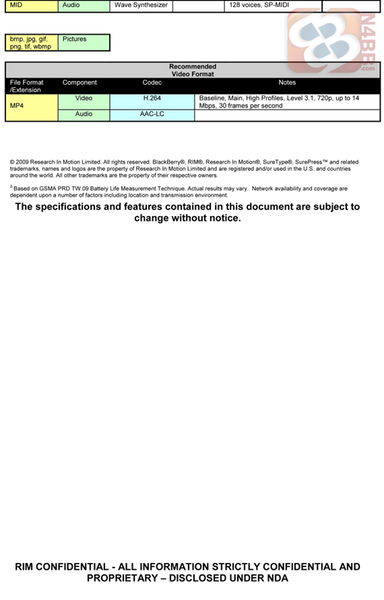 As an Amazon Associate I earn from qualifying purchases.