BlackBerry Curve 9380 Appears in New Photos
We're not exactly sure what is stopping RIM from announcing the BlackBerry Curve 9380 but until the manufacturer or a carrier makes an announcement, we're stuck with leaks and that's what we have here today. RIM's first BlackBerry Curve with a touchscreen has leaked out in a quick hands-on complete with photos and specifications that give us a glimpse at another BlackBerry 7-powered smartphone.
The photos don't reveal much but do give us a fantastic look at the new Curve's form factor. Sadly, it appears that the owner has no idea how to treat a smartphone as the display is pretty roughed up.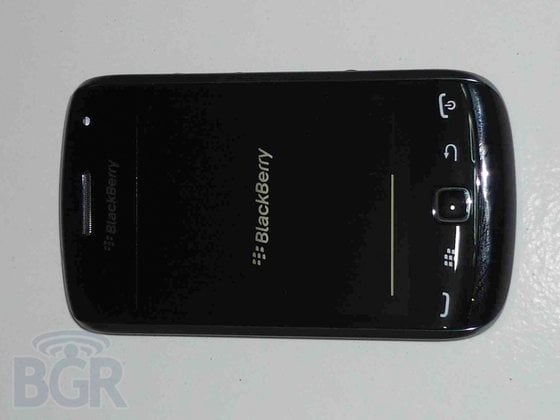 Specs remain unchanged from the first time we heard them.
The Curve 9380 will come with a 3.25-inch display with 480×360 resolution, a 5MP camera with 720p HD recording, 1GB of internal storage, 512MB of RAM, as well as NFC support. Its Achilles heel is likely going to be the 800MHz single-core processor that is has on board.
It's a little surprising that RIM hasn't at least bumped up the speed to 1GHz but it likely has its reasons. No word yet on a release date for this bad boy but seeing as though RIM has a QNX phone in the works, possibly for 2011, we might see something on the release date front soon.
Via: BGR