BlackBerry Curve 9380 Photos Confirm Touchscreen
Not satisfied with all of the BlackBerry OS 7 devices that RIM just rolled out? Well, then you'll probably be delighted with the newly leaked BlackBerry Curve 9380 which has been caught in the wild for the first time. The BlackBerry Curve 9380 is the phone that we saw labeled 'BlackBerry Curve Touch' in that enormous RIM roadmap leak awhile back.
The photos, which were posted over on the CrackBerry forums, show the Curve 9380 in all of its glory. Sadly, the poster neglected to give us any details about the device but we can take a few thing away. First, it obviously doesn't have a physical keyboard. It's all-touch people. It also has a camera of unknown quality that will be taking advantage of a flash.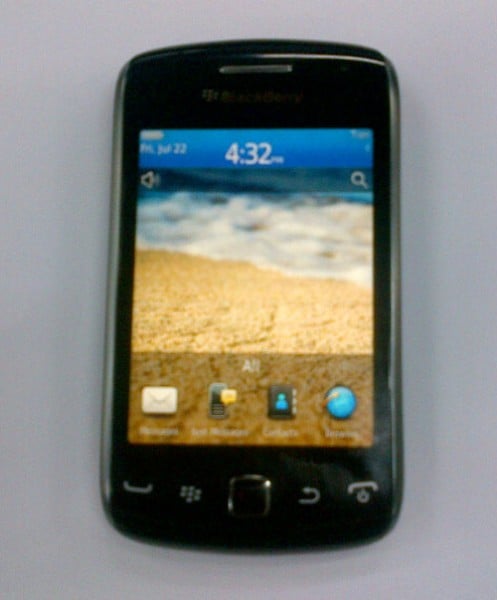 Other than that, we're clueless as to the specifics. Fortunately, we have that road map and that camera will likely be 5MP and that display you see there will be 3.25 inches with 480×360 resolution. It's also rumored to have an 800MHz processor.
Hopefully this leak will be the catalyst RIM needed to make an official announcement. Keep those fingers crossed.

As an Amazon Associate I earn from qualifying purchases.