BlackBerry Messenger Aims for More Devices in New Deal
Blackberry, as we all know, isn't doing so great these days with stiff competition from Android and iOS, but the company's BBM messenger service is still widely used and very popular. Especially by Android and iPhone users.
Back in October the BBM service arrived for both iOS and Android, and since we haven't heard much from the ailing company regarding what exactly they have planned. From talks of Android apps working on BlackBerry devices, to selling off the smartphone division completely. Today though, BlackBerry has announced a deal to secure the BBM service for at least a few more years, adding multiple smartphone makers to a list that will offer the app pre-installed.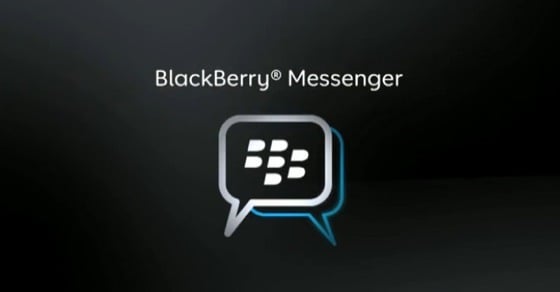 Whether you'd like to use Blackberry's Messenger service on your new Android device or not, upcoming releases from multiple manufacturers will all have the app built-in, right out of the box. Meaning new smartphones and tablets will ship with BlackBerry Messenger already installed.
12 different smartphone OEMs have reportedly signed and inked deals with BlackBerry to offer the service on its devices, and while we don't have exact details yet, more information will be arriving shortly. The messenger service will continue to be a free app from Google Play, but will be offered on many new devices as well.
Read: Can Android Save Blackberry?
Andrew Bocking, Exec VP for BBM at BlackBerry, had a few words regarding the new deal and is quite pleased with the outcome. "We're thrilled to be working with leading Android smartphone manufacturers from across the globe to help bring their customers the best out-of-the-box experience with BBM pre-installed." However, this deal isn't with leading US partners like Samsung, LG, or HTC, and instead with multiple smaller regional options outside of the US like Micromax, EVERCOSS, Spice and other less-known OEMs.
While Blackberry has struggled in the mobile market and throughout the US as of late, it's still extremely popular in other parts of the world, and is proven by this new deal signing 12 different smartphone manufacturers to their roster. BlackBerry ended by confirming more are coming soon, as they continue to work with more OEMs to deliver BlackBerry Messenger to as many users as possible and potentially US carriers.

As an Amazon Associate I earn from qualifying purchases.