BlackBerry N10 Renders Show BlackBerry 10 Device With Keyboard
New BlackBerry N10 renders show what a BlackBerry 10 device with a keyboard could look like based on leaked photos and details.
The BlackBerry N10 renders look like photos and come from Martin Hajek, best known for his iPhone 5S and iPad 5 concepts.
Hajek's renders look very similar to the N-Series of phones RIM promised with BlackBerry 10. That's likely where he got the name of the device. Other rumors say the first QWERTY BlackBerry 10 device will carry the name BlackBerry X10 to go along with the BlackBerry Z10 which was previously referred to as L-Series.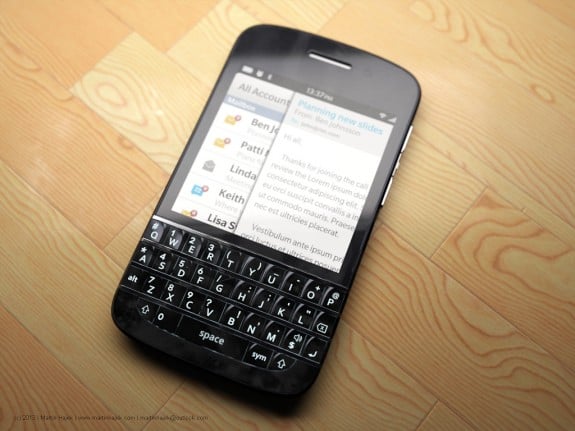 The BlackBerry N10 renders show a device that looks a lot like any recent Blackberry device, but with a few design changes and the new BlackBerry 10 OS. The renders show a device made of glossy plastic, complete with smudges and scratches with a QWERTY keyboard reminiscent of a recent Bold or Curve variant.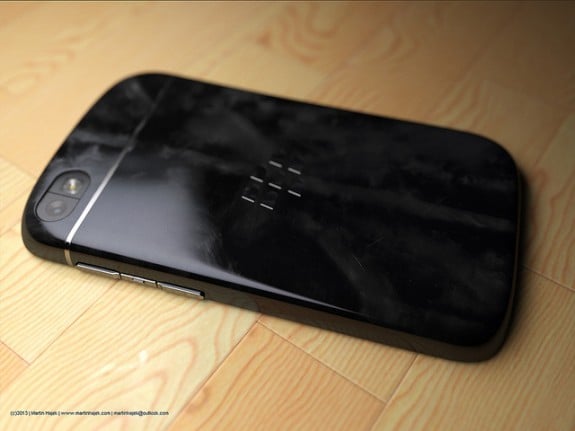 The renders show a device with a lot of rounded edges, especially at the top and bottom of the device. The only straight lines on the rear of the devices are on the sides and in the metal band just below the camera and flash. Also visible from the back are the volume buttons and what looks like the power button. Opposite those buttons is the microUSB charging port.
Unlike BlackBerry 7 OS devices, the BlackBerry N10 doesn't have the traditional BlackBerry buttons and trackpad below the screen. Instead it has a small touchscreen with a gesture area for navigating the phone. They keyboard is also slightly different with straight lines instead of curved lines like recent Bold devices. The keyboard is more similar to the software keyboard in BlackBerry 10.
RIM will officially announce BlackBerry 10 later this week in an event in New York City. At the event the company will likely only launch the BlackBerry Z10. BlackBerry 10 phones with physical keyboard like this rendered BlackBerry 10 will likely come out sometime later, though it's not clear when.

As an Amazon Associate I earn from qualifying purchases.