BlackBerry PlayBook 2 Gets Detailed: 10-Inch Display, 4G Radio
RIM's BlackBerry PlayBook tablet has only been out for two months, the company has yet to even ship their WiMax flavored PlayBook on Sprint and already we are hearing rumors of a sequel that is currently being dubbed, the BlackBerry PlayBook 2.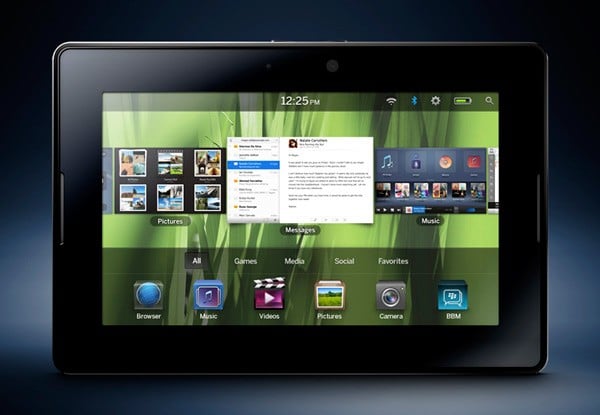 N4BB is citing sources that are claiming that RIM is preparing to release a 10-inch version of the BlackBerry PlayBook for a possible reason during this holiday season. Some of the other rumored features include:
Black & white colored models
SIM card slot
4G/WiFi only, no 3G version
Thinner frame around screen
Able to connect to BES without BlackBerry Bridge
There is also word that RIM will have updated QNX by the time this baby is released and that the update will bring native email, calendar, and other unknown BlackBerry applications. As of right now, it's unclear whether or not this 1o-inch PlayBook will completely replace the current 7-inch version or if it will just be sold as another option to consumers.
So, would a bump to 4G and 1o-inches be enticing enough for you to buy a PlayBook? Or will most of you have your sights set on an iPad 3 at that point?

As an Amazon Associate I earn from qualifying purchases.