BlackBerry Q10 Now Available for Pre-Order
The BlackBerry Q10, BlackBerry's only device running the BlackBerry 10 operating system with a QWERTY keyboard, is now available for pre-order at Verizon.
As of today, Verizon is allowing users to pre-order the device from its website for just $199, and will make the device available in both black and white. While the BlackBerry Q10 will launch on all four of the United States largest carriers, the white variant is a Verizon Wireless exclusive.
Verizon's version of the Q10 will include support for the company's next-generation 4G LTE data standard so that users can take advantage of the network's faster speeds.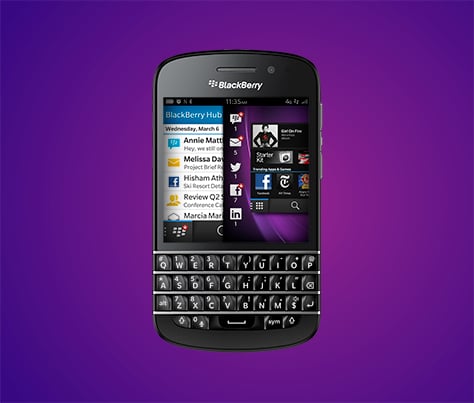 Verizon's website currently indicates that the device will "ship by" June 6th, and also notes that right now the device is only available for shipping online. It's unclear when the device will be officially available in the company's retail outlets, though we'd imagine it would be on or around the same day it begins shipping to users who've preordered.
That $199 price tag comes with the condition that users must agree to a two-year service agreement. Without one the BlackBerry Q10 on Verizon will cost users $599.
With today's pre-order on Verizon that means Americans now have the details on when the device will launch on two of its four carriers. T-Mobile announced that it would be making the device available to users to purchase on June 5th. AT&T and Sprint have yet to detail when their users can expect the device outside of a vague, summer window.
Read: BlackBerry Q10 Coming to T-Mobile on June 5
In addition to its QWERTY keyboard, the BlackBerry Q10 also features a 3.1 inch Super AMOLED touchscreen, a dual-core 1.5 GHz Qualcomm Snapdgragon S4 processor, 2GB of RAM and 16GB of internal storage making it the first keyboard equipped BlackBerry 10 device that can compete head to head against the mid-range specifications of device's running Google's Android and Apple's iPhone.
Verizon's BlackBerry Q10 includes compatibility with networks around the world as well, so that users can use their Q10 on business trips and vacations abroad without needing to purchase a new device.

As an Amazon Associate I earn from qualifying purchases.