BlackBerry R10 Leaks With Curve Styling
Ahead of BlackBerry's May developer conference in Orlando, Florida, an unannounced BlackBerry R10 has leaked again in photos showing a device with a QWERTY keyboard similar to the high-end BlackBerry Q10. Like the flagship keyboarded Q10 model, the BlackBerry R10 will feature both a hardware keyboard in a candy bar form factor as well as the new BlackBerry 10 operating system.
In the past, a leak of the BlackBerry R10 with Curve-styled keyboard was rumored to be called the BlackBerry X10.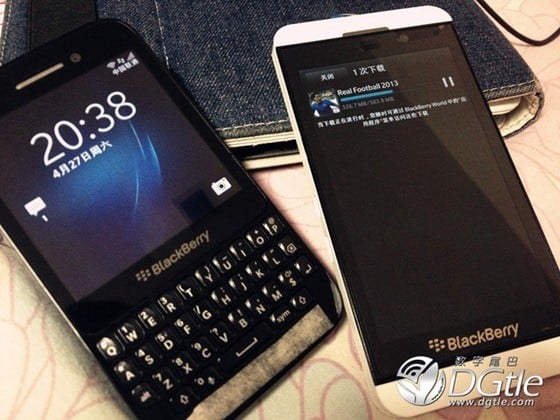 But whereas the BlackBerry Q10 features a keyboard arrangement and design that closely resembles the BlackBerry Bold keyboard, the BlackBerry R10 more closely resembles the consumer-centric BlackBerry Curve series with island-style keys. Both the BlackBerry Q10 and BlackBerry R10 will feature a 3.1-inch square resolution 720 X 720-pixel touchscreen display.
A 5-megapixel rear camera, 2 GB RAM, and 8 GB of storage round out the rumored specs reported by Mobile Syrup. The battery on the BlackBerry R10 is said to be non-removable.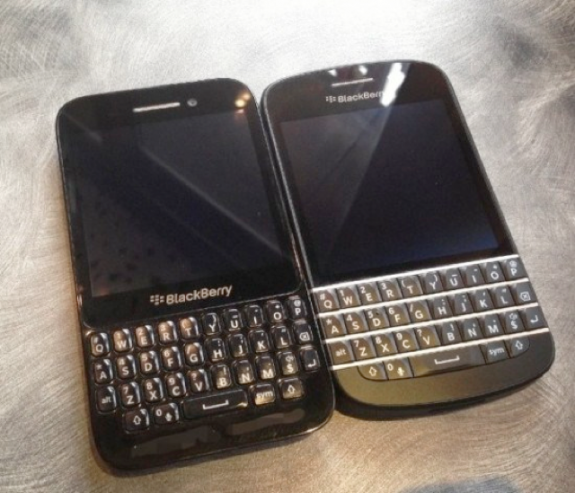 The BlackBerry R10 is expected to launch later this year, in the third quarter, and is expected to cost between $300-$400 without subsidies or a contract, making it a more affordable device in BlackBerry's growing portfolio of devices running the BlackBerry 10 OS.
In the past, the company had said that it intends to launch around 6 new BlackBerry devices this year with the new OS. It's unclear if BlackBerry will meet this targeted goal. The company has so far launched the slate-styled BlackBerry Z10 smartphone and the BlackBerry Q10 is still forthcoming in the U.S.–that device is expected by the end of this month.
In addition to the BlackBerry R10, in the past, BlackBerry is also rumored to feature a high-end BlackBerry Z10 successor device. Sprint was rumored to pass on offering the original BlackBerry Z10 to wait for this slate-styled device.

As an Amazon Associate I earn from qualifying purchases.