BlackBerry Style, Out of Style or Not?
BlackBerry and Sprint announced the release date and price for the BlackBerry Style 9670 yesterday. It will be available nationwide on October 31st for $99.99 (after $100 mail in rebate). The BlackBerry Style 9670 is a flip phone with a QWERTY keyboard. I am not much of a BlackBerry fan, but I think this one looks hot and should do well for those that don't really care to have a big, touch screen smart phone.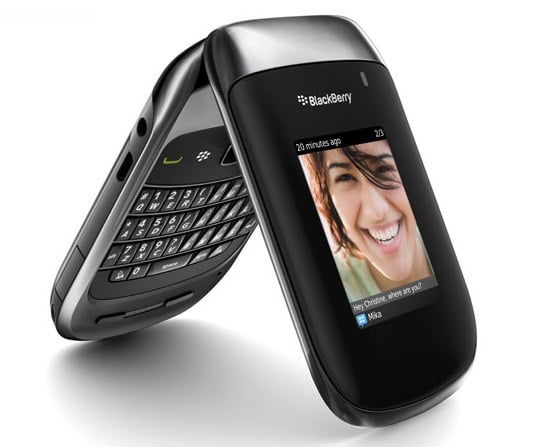 For the more than 100 million U.S. consumers who currently use a flip phone, Sprint and Research In Motion today announced the much-anticipated BlackBerry Style 9670 smartphone. BlackBerry Style is an elegant, new flip smartphone featuring a full QWERTY BlackBerry keyboard, the new BlackBerry 6 operating system and a wide range of advanced communications and multimedia capabilities. It will be available in the United States only from Sprint beginning on Oct. 31.

The BlackBerry Style features a full QWERTY BlackBerry keyboard that makes email, messaging and real-time chats with BBM (BlackBerry Messenger) incredibly easy. It also comes with many advanced features, including a 5MP camera with flash and support for video recording, built-in GPS for location-based apps and geo-tagging, Wi-Fi for faster connectivity and extended data coverage, and an expandable memory slot for up to 32GB of additional storage.
Can this be the new Motorola RAZR?
Here's an official video from Motorola to get you super excited or not!
https://www.youtube.com/watch?v=FUehwO4nrDk

This article may contain affiliate links. Click here for more details.