BlackBerry to Score Instagram App for BB10, BlackBerry Z10?
In a move that could bolster BlackBerry's (formerly RIM) new BlackBerry 10 operating system and the newly launched BlackBerry Z10 hardware, popular photo sharing service Instagram is said to be coming to the BlackBerry World app store. Neither BlackBerry nor Instagram has released a statement or comment on the matter, but the news was reported by Crackberry.
While no formal announcement was made this week about Instagram coming to BlackBerry, we did get word that BlackBerry is engaged in the process with Instagram right now and that Instagram will definitely be coming to BlackBerry 10. No date yet, but it will be there. Let's hope sooner than later of course.
Currently, Instagram, which is now owned by social network Facebook, is only available on Android and iOS. The service, which applies a square crop to photos and allows users to add photo filters and share on the network, with Facebook and Twitter friends, has been a popular app for users to add some character to their photos. The service sees an average of roughly 40 million photos uploaded daily.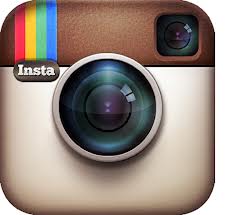 If Crackberry's intelligence is accurate, it could mean that BlackBerry 10, which is in fourth place, could beat out Microsoft's Windows Phone platform for a launch. Instagram had been rumored in the past to also be coming to Windows Phone, though thus far we have not seen any news of launching on the current third place platform.
Launching Instagram on BlackBerry 10 before Windows Phone could show that BlackBerry is now more consumer-centric than the platform had been in the past. Historically, BlackBerry had attracted more business customers and when camera modules became popular on smartphones, RIM at the time offered options to enterprise customers of a BlackBerry smartphone without a camera as well for security reasons. Now, with the focus on mobile photography, it seems that BlackBerry may be reaching out to the consumer audience more in a bid to better compete against iOS and Android.
While reports are surfacing that Instagram may be headed to BlackBerry 10, we still don't know an exact time frame for when that will happen.

As an Amazon Associate I earn from qualifying purchases.