BlackBerry Torch 4G Pegged for August Launch on AT&T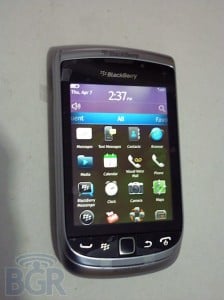 In addition to launching the HTC Status and the LG Thrill 4G in July, AT&T may also be prepping to launch an updated BlackBerry Torch 4G from Research in Motion. Previously leaked as the BlackBerry Torch 2, the device will retain the current BlackBerry Torch's sliding portrait-oriented screen over a full QWERTY keyboard form factor.
However, RIM will also be making a number of new upgrades to the Torch 2 to make the device faster and more competitive against more modern offerings from Android, iOS, and Windows Phone 7. The device will utilize a VGA display, a faster processor, 4G HSPA+ support for AT&T, as well as NFC support for near field communications.
The device was previously speculated to arrive in July, and it's unclear whether RIM or AT&T is pushing the launch date back.
Via: Electronista

As an Amazon Associate I earn from qualifying purchases.