BlackBerry Torch 9850 Shows Up in Verizon Retail Poster
Verizon Wireless may soon be launching the BlackBerry Torch 9850, a device that would replace the carrier's Storm franchise with Research in Motion. The Torch 9850 was spotted in a poster in a Verizon Wireless retail store alongside the Android-powered Sony Ericsson XPERIA Play smartphone.
It's unclear when Verizon will launch the Torch. The U.S. carrier recently launched the flagship BlackBerry Bold 9930 and rival CDMA carrier Sprint has already begun selling the Torch 9850 in its lineup recently.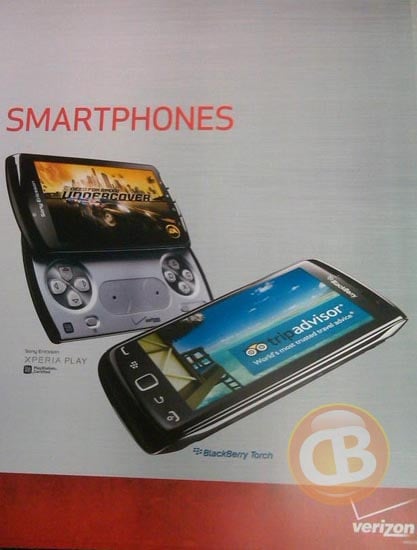 Via: CrackBerry