BlackBerry Touch 9860 Gets Caught in The Wild (Photo)
Remember the BlackBerry Touch (Monaco/Monza)? You know, the phone that RIM was supposedly going to announce at BlackBerry World and then supposedly wasn't and then didn't? Well, it has shown up in a new photo today showing off its non-QWERTY roots.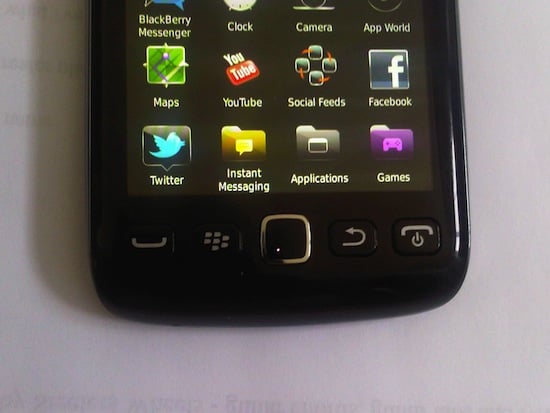 We've seen the BlackBerry Touch 9860 show up in front of the camera before in the form of photos and a video (which has since been removed) and today's leak is yet another close-up for RIM's upcoming all-touch device.
The photo shows off the Touch 9860's buttons in great detail and what we see are defined buttons and the lack of a green call or red end buttons.  There isn't much else new but it should delight those looking forward to this release.
Speaking of that, remember, we had heard that T-Mobile might be getting the device by the end of June only to see that rumor thwarted by news that RIM might not release the Touch 9860 until October of this year. So it looks like it might be a long wait until this thing hits shelves.
The BlackBerry Touch 9860 is said to sport a 1.2GHz processor from Qualcomm, employ a 3.7 inch display with 800 x 480 resolution, a 5MP camera, and more.
(Via CrackBerry)